October 3 - October 24, 2018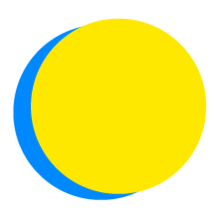 Sujana Muluukutla
POINTS TOTAL
0

TODAY

0

THIS WEEK

121

TOTAL
participant impact
UP TO

1.0

pound of paper

has been saved
Energy
Adjust the Thermostat
I will adjust my thermostat down 2 degrees from usual when I use the heat, and up 2 degrees when I use air conditioning.
Waste
Choose Two-Sided Printing
I will save up to .21 lbs (.09 kg) of paper each day by switching from one-sided printing to two-sided.
Energy
Power Down the Computer
I will power down my computer and monitor when not using it for more than 2 hours, saving up to (1.1) lbs of CO2 each day that I do this.
Waste
Carry my Trash
I will carry all of my unrecyclable, non-compostable trash with me to raise my awareness of how much I send to the landfill.
Water
Install a Low-Flow Showerhead
I will save up to 15 gallons (56 L) of water a day by installing a low-flow showerhead.
Water
Install a Toilet Tank Bank
I will reduce the amount of water flushed and save up to 11 gallons (41 L) of water each day by installing a toilet tank bank.
Simplicity
Go for a Daily Walk
I will take a walk for 30 minutes each day.
Create Your Own Action
Will provide mugs to office mates who dont use one
I see so many paper cups being thrown away each day. I am hoping my donating a mug will save at least some paper cups from being thrown away.
Reflection, encouragement, and relationship building are all important aspects of getting a new habit to stick.
Share thoughts, encourage others, and reinforce positive new habits on the Feed.
To get started, share "your why." Why did you join the challenge and choose the actions you did?
REFLECTION QUESTION

Energy

Adjust the Thermostat

Your utility company is able to tell you your average energy usage. Ask them how your energy usage compares to others in your zipcode, and in your state. What other steps can you take each day to reduce your electricity usage?

---

I adjusted my thermostat to be at 76 or even 77 degrees when I need the AC.

---

I brought my water bottle. Used my reusable coffee mug. 
Failures:
used a K cup for coffee
the restaurant I had lunch at put the straw in before I could tell them not to. Next time, I will make a note to tell them as soon as we are seated.