October 3 - October 24, 2018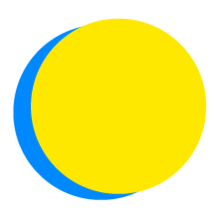 Mary O'Dea
"Recycle or die!"
POINTS TOTAL
0

TODAY

0

THIS WEEK

436

TOTAL
participant impact
UP TO

26

disposable cups

not sent to the landfill

UP TO

99

gallons of water

have been saved

UP TO

330

minutes

spent exercising

UP TO

60

minutes

spent learning

UP TO

52

plastic bottles

not sent to the landfill

UP TO

13

plastic straws

not sent to the landfill
Health
Audit Toxic Cleaning Products in my Home
I will spend 60 minutes researching toxic chemicals found in cleaning supplies and personal care products and remove them from my home.
Health
Happiness
I will write down three things every day that I am grateful for, or send one email every day thanking or praising someone.
Health
Exercise Daily
Exercise is a great stress blaster! I will exercise for 30 minute(s) each day.
Health
Go get a check up
I will make an appointment for my annual physical.
Water
Install a Toilet Tank Bank
I will reduce the amount of water flushed and save up to 11 gallons (41 L) of water each day by installing a toilet tank bank.
Waste
Use a Reusable Water Bottle
I will keep 4 disposable plastic bottle(s) from entering the waste stream by using a reusable water bottle.
Water
Ditch the Lawn
I will replace my lawn with a drought-tolerant landscape and save the water, money, and time I used to spend cutting the grass.
Waste
Skip the Straw
Plastic bags and small plastic pieces like straws are most likely to get swept into our waterways. I will keep 1 plastic straw(s) out of the landfill and ocean each day by refusing straws or using my own glass/metal straw.
Waste
Use a Reusable Mug
I will avoid sending 2 disposable cup(s) to the landfill each day by using a reusable mug.
Reflection, encouragement, and relationship building are all important aspects of getting a new habit to stick.
Share thoughts, encourage others, and reinforce positive new habits on the Feed.
To get started, share "your why." Why did you join the challenge and choose the actions you did?
---

The good ol' "If you are not part of the solution, you are part of the problem" rings so true here!  Cheers to all of us for being part of the solution!