October 3 - October 24, 2018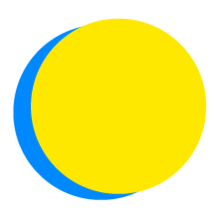 ankit pareek
Points Total
0

Today

0

This Week

946

Total
Participant Impact
up to

88

meatless or vegan meals

consumed

up to

66

zero-waste meals

consumed

up to

22

plastic bottles

not sent to the landfill

up to

1.0

conversations

with people

up to

1.0

community events

hosted or attended

up to

70

minutes

spent learning
Food
Try a New Way to Prep
I will try a new method of food preparation, such as canning, pickling, or baking bread.
Food
Organize a Course
I will organize one of NWEI's discussion courses on food sustainability, 'Menu for the Future' or 'Hungry for Change', with my family, friends, coworkers, or classmates.
Waste
Advocate For More Food Packaging Options
I will advocate for alternatives to single-use packaging at local grocery stores, markets, at work, or on campus.
Food
Meet My Local Farmers
I will visit my nearest farm to find out who produces my food, and will learn about the quality of life of those who produce my food in other regions of the world to make better choices when I shop.
Transportation
Improve a Bus Stop
I will improve a bus stop in my neighborhood by posting the stop schedule, adding seating or shelter, adding art or flowers, picking up litter, or some other small improvement.
Waste
Carry my Trash
I will carry all of my unrecyclable, non-compostable trash with me to raise my awareness of how much I send to the landfill.
Waste
Use a Reusable Water Bottle
I will keep 1 disposable plastic bottle(s) from entering the waste stream by using a reusable water bottle.
Transportation
Car Share
I will sign up for a car-sharing service, or organize car sharing with my neighbors, to cut down on the number of vehicles on the road.
Health
Learn About Local Environmental Justice Concerns
I will spend 1 minutes researching environmental justice concerns in my region, their causes, and local initiatives to address these concerns.
Waste
Launch a Recycling Program
I will start a recycling program at my workplace or school. If a recycling program exists, I will advocate for ways to improve and expand it.
Food
Zero-Waste Cooking
I will cook 3 meal(s) with zero-waste each day
Waste
Recycle Everything I Can
Contamination prevents what is recyclable from being recycled. I will spend 3 minutes researching and recycling all materials that are accepted by local haulers or drop stations in my community.
Health
Take Control
Both system and personal sustainability are important! I will develop a plan with my medical professionals to achieve my best health and live my life to the fullest.
Food
Reduce Animal Products
I will enjoy 3 meatless meal(s) and/or 1 vegan meal(s) each day this week.
Health
Audit Toxic Cleaning Products in my Home
I will spend 1 minutes researching toxic chemicals found in cleaning supplies and personal care products and remove them from my home.
---

I am collecting newspaper and west paper to avoid miss use of paper. It's also helpful in recycling process.

---

I started using water bottle in office instead of disposable glass to reduce plastic consumption.