October 3 - October 24, 2018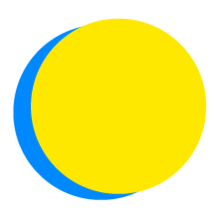 Diego Quirós
Points Total
0

Today

0

This Week

596

Total
Participant Impact
up to

12

miles

not traveled by car

up to

38

pounds of CO2

have been saved

up to

5.0

lightbulbs

replaced

up to

20

disposable cups

not sent to the landfill

up to

30

plastic bottles

not sent to the landfill

up to

30

plastic straws

not sent to the landfill

up to

24

hours

volunteered
Energy
Switch to Cold Water
I will switch to washing my clothes in cold water, saving up to 1,600 lbs of C02 over the course of the next year.
Energy
Choose Clean/Renewable Energy
I will sign up for my utility company's clean/renewable energy option.
Transportation
Work from Home
I will work from home 1 day(s) to avoid my commute's carbon output.
Community
Volunteer in my Community
I will volunteer 24 hour(s) in my community during the challenge.
Transportation
Improve a Bus Stop
I will improve a bus stop in my neighborhood by posting the stop schedule, adding seating or shelter, adding art or flowers, picking up litter, or some other small improvement.
Water
Eco-friendly Gardening
I will plant native species, landscape with water-efficient plants, and use eco-friendly fertilizers.
Energy
Choose LED Bulbs
I will replace 5 incandescent lightbulb(s) with Energy Star-certified LED bulbs, saving up to $14 per fixture per year.
Waste
Go Paperless
I will reduce the amount of paper mail that I receive by opting into paperless billing and ending unwanted subscriptions.
Health
Go get a check up
I will make an appointment for my annual physical.
Waste
Use a Reusable Mug
I will avoid sending 2 disposable cup(s) to the landfill each day by using a reusable mug.
Waste
Advocate For More Food Packaging Options
I will advocate for alternatives to single-use packaging at local grocery stores, markets, at work, or on campus.
Waste
Skip the Straw
Plastic bags and small plastic pieces like straws are most likely to get swept into our waterways. I will keep 3 plastic straw(s) out of the landfill and ocean each day by refusing straws or using my own glass/metal straw.
Waste
Carry my Trash
I will carry all of my unrecyclable, non-compostable trash with me to raise my awareness of how much I send to the landfill.
Waste
Use Reusable Bags
I will not accept any disposable bags when making purchases.
Waste
Use a Reusable Water Bottle
I will keep 3 disposable plastic bottle(s) from entering the waste stream by using a reusable water bottle.