October 3 - October 24, 2018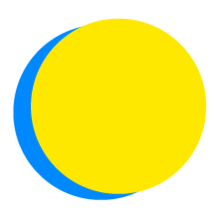 Elisa Arleen Ramos
Points Total
0

Today

0

This Week

514

Total
Participant Impact
up to

1.0

energy audits

conducted

up to

1.0

waste audits

conducted

up to

100

gallons of water

have been saved

up to

150

minutes

spent exercising

up to

24

hours

volunteered

up to

3.0

minutes

spent outdoors
Energy
Heat and Cool Naturally
I will naturally heat and cool my house, office, or dorm room by opening or closing my windows, curtains, and blinds, and by using fans.
Water
5-Minute Showers
I will save up to 20 gallons (75 L) of water each day by taking 5-minute showers.
Water
Eco-friendly Gardening
I will plant native species, landscape with water-efficient plants, and use eco-friendly fertilizers.
Water
Mulch the Base of Trees and Plants
I will prevent water runoff and increase absorbency by mulching the base of plants and trees at my home or work.
Community
Join my Neighborhood Association
I will join my neighborhood association or another local group.
Waste
Go Paperless
I will reduce the amount of paper mail that I receive by opting into paperless billing and ending unwanted subscriptions.
Health
Know My health
I will get my Core Four Biometrics tests (blood pressure, cholesterol, blood sugar and BMI).
Simplicity
Support a Sharing Economy
I will create or support a sharing economy with family, friends, and neighbors.
Health
Exercise Daily
Exercise is a great stress blaster! I will exercise for 30 minute(s) each day.
Community
Volunteer in my Community
I will volunteer 24 hour(s) in my community during the challenge.
Energy
Online Energy Audit
I will complete an online energy audit of my home, office, or dorm room and identify my next steps for saving energy.
Waste
Personal Waste Audit
I will collect all of my unrecyclable, non-compostable trash to raise my awareness of how much I send to the landfill.
Waste
Launch a Recycling Program
I will start a recycling program at my workplace or school. If a recycling program exists, I will advocate for ways to improve and expand it.
Nature
Explore My Area
I will explore at least one new hiking trail or nature walk in my area.
Energy
Turn it off
I will keep lights, electronics, and appliances turned off when not using them.