October 3 - October 24, 2018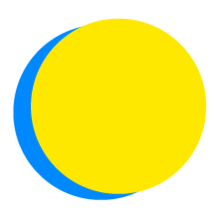 Deborah Richards
Points Total
0

Today

0

This Week

459

Total
Participant Impact
up to

70

minutes

being mindful

up to

30

minutes

not spent in front of a screen

up to

24

disposable cups

not sent to the landfill

up to

14

plastic bottles

not sent to the landfill

up to

8.0

hours

volunteered

up to

2.0

documentaries

watched

up to

225

minutes

spent learning
Nature
Support Local Pollinators
At least 30% of crops and 90% of flowering plants rely on pollinators to produce fruit. I will spend 60 minutes researching which plants support local native pollinators and plant some in my yard.
Nature
Forage for My Food
I will use the 'Learn More' resources below to find where I can forage for my own food locally.
Food
Buy From a Farmers Market
I will purchase produce and meat from a local farmers market or food co-op.
Health
Learn About Local Environmental Justice Concerns
I will spend 60 minutes researching environmental justice concerns in my region, their causes, and local initiatives to address these concerns.
Health
Learn More about Food Deserts
I will spend 60 minutes learning about food deserts and find out how I can advocate for healthy and fresh food in my region.
Health
Support Pollution Reduction
I will spend at least 60 minutes learning about water and air quality issues in my area, how they are impacting human and environmental health, and how I can help.
Food
Plant an Herb Garden
I will plant an herb garden in my home, workplace, or dorm room.
Waste
Use a Reusable Water Bottle
I will keep 1 disposable plastic bottle(s) from entering the waste stream by using a reusable water bottle.
Waste
Find Local Recycling Depots
I will spend at least 15 minutes finding out where to recycle the recyclable items that I can't put in my curbside bin.
Food
Watch a Documentary about Food Sovereignty
I will watch 2 documentary(ies) about food sovereignty: the right of local peoples to control their own food systems including markets, ecological resources, food cultures and production methods.
Waste
Use a Reusable Mug
I will avoid sending 2 disposable cup(s) to the landfill each day by using a reusable mug.
Simplicity
Less Screen Time
I will replace 30 minute(s) of screen time each day with other activities.
Health
Happiness
I will write down three things every day that I am grateful for, or send one email every day thanking or praising someone.
Simplicity
Meditate
I will meditate or create a moment of silence for 10 minute(s) each day to reflect on things important to me.
Community
Connect with a Nonprofit
I will connect with a local nonprofit, environmental or otherwise, and find out how I can get involved or become a member.