October 3 - October 24, 2018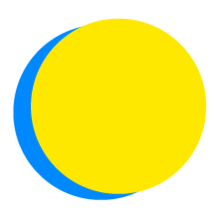 Alfredo Sanchez
POINTS TOTAL
0

TODAY

0

THIS WEEK

411

TOTAL
participant impact
UP TO

40

disposable cups

not sent to the landfill

UP TO

5.0

lightbulbs

replaced

UP TO

60

plastic bottles

not sent to the landfill

UP TO

20

plastic containers

not sent to the landfill

UP TO

40

plastic straws

not sent to the landfill
Water
Install Greywater Catchment
I will install a greywater catchment system in my home.
Water
Install a Toilet Tank Bank
I will reduce the amount of water flushed and save up to 11 gallons (41 L) of water each day by installing a toilet tank bank.
Water
Collect Rain Water
I will create a rain garden or bioswale, or use rain barrels to collect water for outdoor watering needs.
Water
Ditch the Lawn
I will replace my lawn with a drought-tolerant landscape and save the water, money, and time I used to spend cutting the grass.
Water
Mulch the Base of Trees and Plants
I will prevent water runoff and increase absorbency by mulching the base of plants and trees at my home or work.
Water
Insulate Water Pipes and Water Heater
I will avoid wasting water while waiting for the shower or sink to heat up.
Water
Install a Low-Flow Showerhead
I will save up to 15 gallons (56 L) of water a day by installing a low-flow showerhead.
Water
Eco-friendly Gardening
I will plant native species, landscape with water-efficient plants, and use eco-friendly fertilizers.
Energy
Choose LED Bulbs
I will replace 5 incandescent lightbulb(s) with Energy Star-certified LED bulbs, saving up to $14 per fixture per year.
Waste
Advocate For More Food Packaging Options
I will advocate for alternatives to single-use packaging at local grocery stores, markets, at work, or on campus.
Waste
Skip the Straw
Plastic bags and small plastic pieces like straws are most likely to get swept into our waterways. I will keep 2 plastic straw(s) out of the landfill and ocean each day by refusing straws or using my own glass/metal straw.
Waste
Use a Reusable Water Bottle
I will keep 3 disposable plastic bottle(s) from entering the waste stream by using a reusable water bottle.
Waste
Reduce Single-Use Disposables
Historically, marginalized and low-income communities live closer to landfills, contributing to a multitude of health problems. I will find out how I can limit single-use items and do my best to limit the waste I generate.
Waste
Use a Reusable Mug
I will avoid sending 2 disposable cup(s) to the landfill each day by using a reusable mug.
Waste
Use Reusable Bags
I will not accept any disposable bags when making purchases.
Reflection, encouragement, and relationship building are all important aspects of getting a new habit to stick.
Share thoughts, encourage others, and reinforce positive new habits on the Feed.
To get started, share "your why." Why did you join the challenge and choose the actions you did?