October 3 - October 24, 2018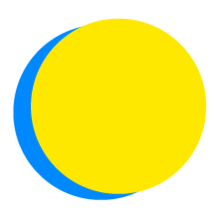 Maria A Sanchez
Points Total
0

Today

0

This Week

445

Total
Participant Impact
up to

675

minutes

being mindful

up to

57

plastic straws

not sent to the landfill

up to

410

gallons of water

have been saved

up to

580

minutes

spent learning
Water
Install a Low-Flow Showerhead
I will save up to 15 gallons (56 L) of water a day by installing a low-flow showerhead.
Simplicity
Eat Mindfully
I will eat all of my meals without distractions, e.g., phone, computer, TV, or newspaper.
Water
Eco-friendly Gardening
I will plant native species, landscape with water-efficient plants, and use eco-friendly fertilizers.
Water
Say No to Plastic Straws
An estimated 71% of seabirds and 30% of turtles have been found with plastics in their stomachs. When they ingest plastic, marine life has a 50% mortality rate. By asking for no straw when placing a drink order, I will keep 3 plastic straw(s) of out of the ocean each day.
Simplicity
Needs Vs. Wants
I will adopt a "Needs Vs. Wants" approach and only buy things I need.
Water
5-Minute Showers
I will save up to 20 gallons (75 L) of water each day by taking 5-minute showers.
Water
Get Involved in the Water Justice Movement
I will spend at least 30 minutes using the resources provided to learn about water justice and find out how I can get involved in local initiatives.
Food
Meet My Local Farmers
I will visit my nearest farm to find out who produces my food, and will learn about the quality of life of those who produce my food in other regions of the world to make better choices when I shop.