October 3 - October 24, 2018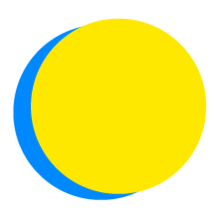 Jennie Smith-Pariola
Points Total
0

Today

0

This Week

9

Total
Waste
Compost Food Waste
I will avoid sending up to .69 lbs (.31 kg) of food waste to the landfill each day by composting my food or learning how to.
Waste
Skip the Straw
Plastic bags and small plastic pieces like straws are most likely to get swept into our waterways. I will keep 1 plastic straw(s) out of the landfill and ocean each day by refusing straws or using my own glass/metal straw.
Waste
Go Paperless
I will reduce the amount of paper mail that I receive by opting into paperless billing and ending unwanted subscriptions.
Waste
Use Reusable Bags
I will not accept any disposable bags when making purchases.
Waste
Choose Two-Sided Printing
I will save up to .21 lbs (.09 kg) of paper each day by switching from one-sided printing to two-sided.