October 3 - October 24, 2018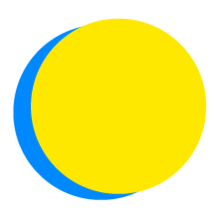 Ara Steininger
Points Total
0

Today

0

This Week

47

Total
Health
Happiness
I will write down three things every day that I am grateful for, or send one email every day thanking or praising someone.
Food
Try a New Way to Prep
I will try a new method of food preparation, such as canning, pickling, or baking bread.
Nature
Spend Time Outside
I will replace 30 minute(s) each day typically spent inside (computer time, watching television, etc.) with quality time outside.
Food
Weekly Meal Planning
I will reduce food waste and save money by planning a weekly menu, only buying the ingredients I need.
Food
Plant an Herb Garden
I will plant an herb garden in my home, workplace, or dorm room.
Waste
Find Local Recycling Depots
I will spend at least 30 minutes finding out where to recycle the recyclable items that I can't put in my curbside bin.
Nature
Enjoy the Sunrise/Sunset
I will enjoy the sunrise and/or sunset each day.
Nature
Go for a Daily Walk
I will take a 30-minute walk outside each day.
Nature
Explore My Area
I will explore at least one new hiking trail or nature walk in my area.
Waste
Personal Waste Audit
I will collect all of my unrecyclable, non-compostable trash to raise my awareness of how much I send to the landfill.
Energy
Upgrade My Windows
I will upgrade the windows or weatherstripping in my home or office to reduce air leaks and save on energy costs.