October 3 - October 24, 2018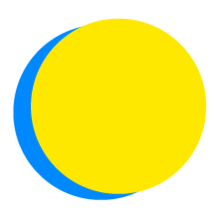 Jennifer Stout
Points Total
0

Today

0

This Week

16

Total
Water
Fix Leaky Faucets
I will fix faucets or report leaky faucets to facilities that have been wasting up to 9 gallons (34 L) of water per faucet every day.
Waste
Compost Food Waste
I will avoid sending up to .69 lbs (.31 kg) of food waste to the landfill each day by composting my food or learning how to.
Energy
Turn it off
I will keep lights, electronics, and appliances turned off when not using them.
Waste
Use Reusable Bags
I will not accept any disposable bags when making purchases.
Energy
Switch to Cold Water
I will switch to washing my clothes in cold water, saving up to 1,600 lbs of C02 over the course of the next year.
Waste
Use a Reusable Mug
I will avoid sending 2 disposable cup(s) to the landfill each day by using a reusable mug.
Waste
Recycle Everything I Can
Contamination prevents what is recyclable from being recycled. I will spend 10 minutes researching and recycling all materials that are accepted by local haulers or drop stations in my community.
Create Your Own Action
Weatherstrip my front door
This has needed to be done for years.