October 3 - October 24, 2018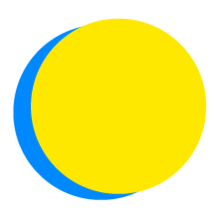 John Thornton-Weyrauch
POINTS TOTAL
0

TODAY

0

THIS WEEK

355

TOTAL
participant impact
UP TO

5.0

disposable cups

not sent to the landfill

UP TO

10

plastic straws

not sent to the landfill
Water
Say No to Plastic Straws
An estimated 71% of seabirds and 30% of turtles have been found with plastics in their stomachs. When they ingest plastic, marine life has a 50% mortality rate. By asking for no straw when placing a drink order, I will keep 1 plastic straw(s) of out of the ocean each day.
Energy
Turn it off
I will keep lights, electronics, and appliances turned off when not using them.
Waste
Skip the Straw
Plastic bags and small plastic pieces like straws are most likely to get swept into our waterways. I will keep 1 plastic straw(s) out of the landfill and ocean each day by refusing straws or using my own glass/metal straw.
Waste
Use a Reusable Mug
I will avoid sending 1 disposable cup(s) to the landfill each day by using a reusable mug.
Energy
Adjust the Thermostat
I will adjust my thermostat down 2 degrees from usual when I use the heat, and up 2 degrees when I use air conditioning.
Reflection, encouragement, and relationship building are all important aspects of getting a new habit to stick.
Share thoughts, encourage others, and reinforce positive new habits on the Feed.
To get started, share "your why." Why did you join the challenge and choose the actions you did?