October 3 - October 24, 2018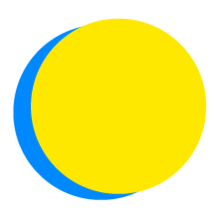 byron vonthal
Points Total
0

Today

0

This Week

58

Total
Energy
Choose LED Bulbs
I will replace 2 incandescent lightbulb(s) with Energy Star-certified LED bulbs, saving up to $14 per fixture per year.
Waste
Recycle Everything I Can
Contamination prevents what is recyclable from being recycled. I will spend 5 minutes researching and recycling all materials that are accepted by local haulers or drop stations in my community.
Waste

Recycle Everything I Can

What have you learned about what is accepted by local haulers for recycling, what you can drop off or ship to certain places, and what is not recyclable in your area? What is the most difficult part of recycling for you?

---

 If a biodegradable plastic or bioplastic ends up in a landfill site it will never decompose.

---

The most difficult part of recycling is that every place has different rules for what they do and do not accept.  It's quite confusing here where i live.  They've done a very poor job (and I'm being kind) of educating the public.

---

Invited 9 to join...  We'll see how many we get...