October 3 - October 24, 2018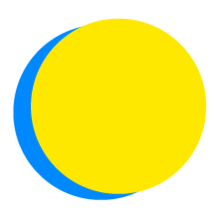 Adam Weis
"To have a mission statement"
Points Total
0

Today

0

This Week

490

Total
Participant Impact
up to

35

plastic straws

not sent to the landfill

up to

12

pounds

waste composted

up to

189

gallons of water

have been saved

up to

25

conversations

with people

up to

1.0

community events

hosted or attended

up to

2,184

minutes

spent outdoors
Waste
Launch a Recycling Program
I will start a recycling program at my workplace or school. If a recycling program exists, I will advocate for ways to improve and expand it.
Waste
Advocate For More Food Packaging Options
I will advocate for alternatives to single-use packaging at local grocery stores, markets, at work, or on campus.
Water
Install a Low-Flow Showerhead
I will save up to 15 gallons (56 L) of water a day by installing a low-flow showerhead.
Water
Say No to Plastic Straws
An estimated 71% of seabirds and 30% of turtles have been found with plastics in their stomachs. When they ingest plastic, marine life has a 50% mortality rate. By asking for no straw when placing a drink order, I will keep 5 plastic straw(s) of out of the ocean each day.
Water
Conserve Toilet Water
I will save up to 12 gallons (45 L) of water a day by flushing only when necessary.
Community
Meet My Neighbors
I will meet 1 new neighbor(s) each day.
Waste
Compost Food Waste
I will avoid sending up to .69 lbs (.31 kg) of food waste to the landfill each day by composting my food or learning how to.
Community
Host a House Party
I will host a house party with 25 friends and/or colleagues to watch a movie or present a guest speaker on an environmental issue that matters to me.
Nature
Practice Gratitude for Earth
I will spend 168 minute(s) each day outside, practicing gratitude (prayer, meditation, journaling, etc.) for Earth and the nature surrounding me.
Community

Meet My Neighbors

In what ways can you create more real, face-to-face interactions with friends — or strangers — each week?

---

I can ask how neighbors are doing when we pass on the street.