October 3 - October 24, 2018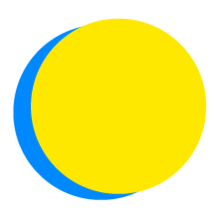 Steve Winkle
POINTS TOTAL
0

TODAY

0

THIS WEEK

416

TOTAL
participant impact
UP TO

3.0

locally sourced meals

consumed

UP TO

60

minutes

being mindful

UP TO

360

minutes

not spent in front of a screen

UP TO

12

plastic containers

not sent to the landfill
Food
Buy From a Farmers Market
I will purchase produce and meat from a local farmers market or food co-op.
Health
Take Control
Both system and personal sustainability are important! I will develop a plan with my medical professionals to achieve my best health and live my life to the fullest.
Simplicity
Work-Life Balance
I will not work more than 8 hour days each day to practice work-life balance.
Simplicity
Less Screen Time
I will replace 30 minute(s) of screen time each day with other activities.
Simplicity
Meditate
I will meditate or create a moment of silence for 5 minute(s) each day to reflect on things important to me.
Waste
Reduce Single-Use Disposables
Historically, marginalized and low-income communities live closer to landfills, contributing to a multitude of health problems. I will find out how I can limit single-use items and do my best to limit the waste I generate.
Waste
Advocate For More Food Packaging Options
I will advocate for alternatives to single-use packaging at local grocery stores, markets, at work, or on campus.
Waste
Carry my Trash
I will carry all of my unrecyclable, non-compostable trash with me to raise my awareness of how much I send to the landfill.
Reflection, encouragement, and relationship building are all important aspects of getting a new habit to stick.
Share thoughts, encourage others, and reinforce positive new habits on the Feed.
To get started, share "your why." Why did you join the challenge and choose the actions you did?