October 3 - October 24, 2018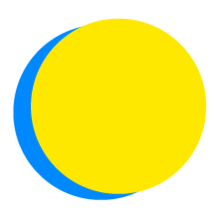 Jang-hee Won
Points Total
0

Today

0

This Week

146

Total
Participant Impact
up to

30

disposable cups

not sent to the landfill

up to

5.0

plastic bottles

not sent to the landfill

up to

21

plastic straws

not sent to the landfill
Waste
Use a Reusable Mug
I will avoid sending 3 disposable cup(s) to the landfill each day by using a reusable mug.
Waste
Skip the Straw
Plastic bags and small plastic pieces like straws are most likely to get swept into our waterways. I will keep 3 plastic straw(s) out of the landfill and ocean each day by refusing straws or using my own glass/metal straw.
Waste
Use a Reusable Water Bottle
I will keep 1 disposable plastic bottle(s) from entering the waste stream by using a reusable water bottle.
Waste
Use Reusable Bags
I will not accept any disposable bags when making purchases.
What do you do if you find yourself in the situation of needing a bag for items but don't have a reuseable one with you? Carry things out in your hands? In a cart? Accept a disposable one? If you find yourself in this position often, what system could you put in place to try to establish this a successful habit?

---

I take echo bags for buying something instead of plastic bags or paper bags.

Maybe you've heard how good it is to switch from a single use coffee cup to a reuseable one but it's just hard to make the switch. Think about what stands in your way of making this a habit. By identifying the challenges, you can begin to work through them to have better success in taking this action. Knowing the difference you are making, how does it make you feel?

---

I use mug cup when drink waters and coffee in office instead of paper cup.