October 3 - October 24, 2018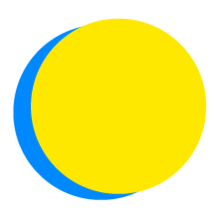 judy yeung
Points Total
0

Today

0

This Week

258

Total
Participant Impact
up to

4

pounds of CO2

have been saved

up to

3

documentaries

watched

up to

285

minutes

spent learning

up to

5

plastic straws

not sent to the landfill

up to

44

minutes

of additional sleep
Health
Learn More about Food Deserts
I will spend 15 minutes learning about food deserts and find out how I can advocate for healthy and fresh food in my region.
Energy
Power Down the Computer
I will power down my computer and monitor when not using it for more than 2 hours, saving up to (1.1) lbs of CO2 each day that I do this.
Health
Healthy Sleep
Effectively working for sustainability requires self care! I will commit to getting 11 more minute(s) of sleep each night to achieve at least 7 hours per night.
Energy
Turn it off
I will keep lights, electronics, and appliances turned off when not using them.
Water
Say No to Plastic Straws
An estimated 71% of seabirds and 30% of turtles have been found with plastics in their stomachs. When they ingest plastic, marine life has a 50% mortality rate. By asking for no straw when placing a drink order, I will keep 1 plastic straw(s) of out of the ocean each day.
Food
Watch a Documentary about Food Sovereignty
I will watch 3 documentary(ies) about food sovereignty: the right of local peoples to control their own food systems including markets, ecological resources, food cultures and production methods.
---

Doing this challenge opened my eyes and that we can all do something to help improve the environment       

Health

Learn More about Food Deserts

What are the implications of access to nutritious food for a community?

---

having access to fresh food promotes better health for everyone in the community as a whole.

Consider how many hours of sleep you get now. How would you like to shift your sleep patterns? What are you finding works for you to be successful in this action?

---

i sleep for 6 or 7 hours.i would like to sleep more to get energy.i find it easier to stop using the phone a few hours before bed time so i would not get glue to  the phone and get less sleep

Energy

Power Down the Computer

What are other easy things you could do to save energy and reduce your environmental footprint?

---

shut off the lights in a room when not used and unplug devices not in use

Water

Say No to Plastic Straws

What single-use items (e.g. straws, coffee cups, vegetable bags, plastic bags) do you regularly use? What could be substituted instead?

---

the plastic bag given in stores and plastic bags to store food.instead of using those i an use a  reuseable bag and get glass containers.

How is electricity generated where you live? How does it impact the environment, animals, and humans?

---

electricity is generated by power plants but it sill uses fossil fuel to operate and that release carbon which contribute to global warming.animals in poles are losing their homes.