October 3 - October 24, 2018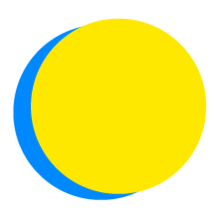 Carey Young
Points Total
0

Today

0

This Week

1,086

Total
Participant Impact
up to

220

miles

not traveled by car

up to

220

miles

traveled by carpool

up to

89

pounds of CO2

have been saved

up to

5.0

lightbulbs

replaced

up to

11

pounds

waste composted

up to

480

minutes

spent exercising

up to

17

more servings

of fruits and vegetables

up to

4.0

conversations

with people

up to

1.0

community events

hosted or attended

up to

30

minutes

spent outdoors

up to

40

minutes

spent learning
Health
Learn About Local Environmental Justice Concerns
I will spend 10 minutes researching environmental justice concerns in my region, their causes, and local initiatives to address these concerns.
Waste
Find Local Recycling Depots
I will spend at least 10 minutes finding out where to recycle the recyclable items that I can't put in my curbside bin.
Water
Mulch the Base of Trees and Plants
I will prevent water runoff and increase absorbency by mulching the base of plants and trees at my home or work.
Nature
Forage for My Food
I will use the 'Learn More' resources below to find where I can forage for my own food locally.
Water
Eco-friendly Gardening
I will plant native species, landscape with water-efficient plants, and use eco-friendly fertilizers.
Community
Host a House Party
I will host a house party with 4 friends and/or colleagues to watch a movie or present a guest speaker on an environmental issue that matters to me.
Community
Join my Neighborhood Association
I will join my neighborhood association or another local group.
Water
Collect Rain Water
I will create a rain garden or bioswale, or use rain barrels to collect water for outdoor watering needs.
Transportation
Try Carpooling
I will commute by carpool 20 mile(s) each day and avoid sending up to (___) lbs of CO2 into Earth's atmosphere.
Nature
Explore My Area
I will explore at least one new hiking trail or nature walk in my area.
Energy
Choose LED Bulbs
I will replace 5 incandescent lightbulb(s) with Energy Star-certified LED bulbs, saving up to $14 per fixture per year.
Health
More Fruits and Veggies
I will eat a heart healthy diet by adding 1 cup(s) of fruits and vegetables each day to achieve at least 4 cups per day.
Health
Exercise Daily
Exercise is a great stress blaster! I will exercise for 30 minute(s) each day.
Waste
Compost Food Waste
I will avoid sending up to .69 lbs (.31 kg) of food waste to the landfill each day by composting my food or learning how to.
Waste
Use Reusable Bags
I will not accept any disposable bags when making purchases.
---

I chose the actions I did because they are habits that I can realistically integrate in my every day Life

---

Challenge is going well, trying to carpool more!

---

Challenge is going great this week!

Waste

Find Local Recycling Depots

Our ability to recycle certain things ebbs and flows based upon many factors. Luckily there are places that accept uncommon things to recycle or dispose of in a less harmful way. What did you find when looking for places to recycle items that can't be recycled in your curbside bin?

---

I found that there is a local recycling center I my town, open every other Saturday. 

Health

Learn About Local Environmental Justice Concerns

Who is most affected by environmental degration and/or environmental irresponsiblity in your community? How are they affected?

---

A lot of the surrounding farming community is greatly affected in this area.

---

Challenges are all going well!

---

Going well, trying to be more eco-conscious! 

Water

Eco-friendly Gardening

What are the most prominent water concerns in your area? Examples include drought, flooding, pollution, access, security, and privatization.

---

DroughtDroughtand pollution 

Trace the water that flows down the drain from your house to the largest body of water nearby. What is the route it takes?

---

Down the gutters into the rain barrel where it collected until we use the hose to water the garden.

Water

Mulch the Base of Trees and Plants

Where are your nearest natural bodies of water? How might they be affected by runoff?

---

We have a pond near our house where water pollution could occur