October 3 - October 24, 2018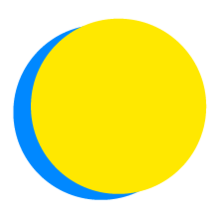 October 3 - October 24, 2018
Alpha Gam + friends
University of Montevallo
POINTS TOTAL
0

TODAY

0

THIS WEEK

1,013

TOTAL
team impact
UP TO

3.0

hours

volunteered

UP TO

27

meatless or vegan meals

consumed

UP TO

420

minutes

of additional sleep

UP TO

720

minutes

spent exercising

UP TO

70

minutes

spent outdoors

UP TO

75

minutes

being mindful

UP TO

10

minutes

not spent in front of a screen

UP TO

45

plastic bottles

not sent to the landfill

UP TO

2.0

plastic straws

not sent to the landfill

UP TO

91

pounds of CO2

have been saved

UP TO

2.0

more servings

of fruits and vegetables

UP TO

15

whole food meals

consumed
October 17 at 3:39 PM

It makes me appreciate everyone around me a little more!

October 15 at 2:28 PM

I have been in a lot better mood since I started sleeping more! I have to wake up early for work and getting more sleep has really benefited me.

October 15 at 2:25 PM

I think if we could focus on the Carbon Dioxide side of the huge impact that producing meat takes

October 15 at 2:24 PM

I love cooking at home and avoiding processed foods! I have learned a few more recipes and great easy meals to make for myself through this challenge.

October 15 at 2:22 PM

I have bought a couple of great reusable bottles that actually hold ice a lot better than a plastic bottle. It keeps my drinks during work and class cold! I will be making a permanent change.

October 9 at 7:22 PM

Love having a meatless meal each day!

October 4 at 9:37 PM

They create a divide between people and make communication and acceptance more difficult.
8 Team Members
Recently active team members
October 24, 2018

Completed More Than One Daily Action on 10/24/18

October 21, 2018

Completed One Daily Action on 10/21/18

October 16, 2018

Completed More Than One Daily Action on 10/16/18

October 15, 2018

Completed More Than One Daily Action on 10/15/18

October 4, 2018

Completed More Than One Daily Action on 10/04/18

October 4, 2018

Answered a Reflection Question

October 4, 2018

Credited %{inviter} for a Referral

October 2, 2018

Credited %{inviter} for a Referral
Competitions