October 3 - October 24, 2018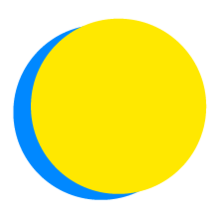 October 3 - October 24, 2018
Daimler-DTNA Mexico
Daimler Trucks North America
POINTS TOTAL
0

TODAY

0

THIS WEEK

2,117

TOTAL
team impact
UP TO

20

disposable cups

not sent to the landfill

UP TO

176

gallons of water

have been saved

UP TO

12

lightbulbs

replaced

UP TO

104

meatless or vegan meals

consumed

UP TO

630

minutes

of additional sleep

UP TO

870

minutes

spent exercising

UP TO

10

minutes

spent learning

UP TO

1,260

minutes

being mindful

UP TO

1,220

minutes

not spent in front of a screen

UP TO

16

plastic bottles

not sent to the landfill

UP TO

16

pounds

waste composted

UP TO

46

pounds of CO2

have been saved

UP TO

21

pounds of paper

have been saved
October 24 at 12:19 PM

Fue fácil para mi y elegí leer.

October 11 at 1:03 AM

Disconect the cell when the charge gets full

October 11 at 12:53 AM

Its amazing that everytime we can make great things in order to take care of our planet, lets be part of the change!!! 
25 Team Members
Recently active team members
October 24, 2018

Completed More Than One Daily Action on 10/24/18

October 24, 2018

Answered a Reflection Question

October 18, 2018

Completed More Than One Daily Action on 10/18/18

October 21, 2018

Completed More Than One Daily Action on 10/21/18

October 12, 2018

Completed One Daily Action on 10/12/18

October 11, 2018

Completed More Than One Daily Action on 10/11/18

October 8, 2018

Completed One Daily Action on 10/08/18

October 5, 2018

Joined a Team

October 3, 2018

Recruited a Teammate

October 3, 2018

Checked in on Current Day
Competitions