October 3 - October 24, 2018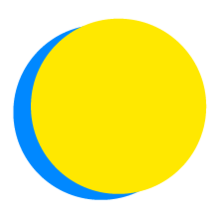 October 3 - October 24, 2018
Doug's Team
Hewlett Packard
Points Total
0

Today

0

This Week

430

Total
Team Impact
up to

57

disposable cups

not sent to the landfill

up to

19

pounds of paper

have been saved

up to

19

plastic straws

not sent to the landfill

up to

1,140

minutes

spent learning
October 11 at 9:40 AM

The challenges are well enough to do, but the logging does take some time. I missed a large space of time being on FTO, so can't go back and enter them.

October 11 at 9:36 AM

Already did switch to a reusable cup. Just wish there was provisions for washing them on site.

October 11 at 9:35 AM

I like to repair things. Great satisfaction when you save it from going to the trash.

October 11 at 9:34 AM

Since stores have been required to start charging for bags, I find they are highly overrated in the first place. 

October 11 at 9:34 AM

Already done, it saves money too!

October 11 at 9:33 AM

Egg cartons are not recyclable, they go in the regular trash. Most difficult part is places who do not have separate trash containers for recyclable vs land fill.
1 Team Members
Recently active team members
October 24, 2018

Completed More Than One Daily Action on 10/24/18
Competitions