October 3 - October 24, 2018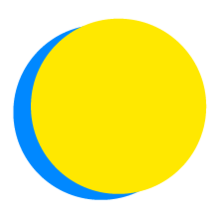 October 3 - October 24, 2018
Frandor
Comerica Bank
POINTS TOTAL
0

TODAY

0

THIS WEEK

1,552

TOTAL
team impact
UP TO

1.0

community event

hosted or attended

UP TO

27

disposable cups

not sent to the landfill

UP TO

353

gallons of water

have been saved

UP TO

1,290

minutes

spent exercising

UP TO

80

minutes

spent learning

UP TO

180

minutes

spent outdoors

UP TO

217

plastic bottles

not sent to the landfill

UP TO

74

pounds of CO2

have been saved
October 25 at 1:10 PM

Every day i start my day off with a smoothie with fresh fruit. Then the rest of my day consists of water. I am doing good using the fresh fruit instead of frozen by not sending the plastic to the waste yards. My water comes from the tap by using a reusable bottle. if for any reason I have to buy water, I make sure it is a recyclable material...

October 22 at 7:39 AM

I started putting together a binder with different types of vegetables like carrots, green beans, corn and asparagus. I also found some canning recipes for jellies and different types of apples that my kids would like. I have already set up a time with my mother in November to do some canning and also in December to make pirogie's that we can...

October 22 at 7:26 AM

Improving my homes energy saves us money over time. This helps save for vacations and time with my family. It gives us more funds to take our children out to do family activities and to not worry about living paycheck to paycheck or if we have an emergency with our home or vehicles, whether or not we have the funds.

October 18 at 7:42 AM

I definately agree. If you can't and don't appreciate the environment you have around you your not going to understand how your affecting it. If you take the time to spend even 10 minutes a day outdoors, which is one of my daily challenges, listening and taking in the animals and the fresh air, you can better understand what you need to do to...

October 18 at 7:35 AM

So yesterday my oldest daughter brought home an "energy saver" box from Board of Water and Light, which every student received one. In the box was LED light bulbs, faucet aerators for the sink and bathroom, a shower head, LED night light, water saver measuring bag and a shower timer. We are so excited to install all of these this...

October 15 at 12:33 PM

Having the community involvement includes different styles and personalities. This in turn can provide different ideas on how to improve the community itself. Bringing a whole community together will bring the different personality traits and ideas together because everyone wants one similar thing, to better their community and the people in...

October 15 at 9:04 AM

I have been with my husband for almost 4 years and we have never taken a family trip with our kids. In 2020 my parents are renewing their wedding vows in Florida. My husband and I have started saving and planning for this trip because we would like to take our kids to Disney World and Epcot because none of them have never been there. We will be...

October 15 at 6:14 AM

I will be more vigilant in making sure that water is turned off while people are brushing their teeth and that showers are timed and the time is adhered too.

October 15 at 6:12 AM

I feel good using my own mug, I feel the design of my mug is expressive and shows a little more of who I am as a person. That is better than a one use mug any day.

October 15 at 6:10 AM

Getting to know a few of my neighbors and starting a build a relationship with them making my feel even more comfortable in my community.
3 Team Members
Recently active team members
October 23, 2018

Completed More Than One Daily Action on 10/23/18

October 23, 2018

Completed More Than One Daily Action on 10/23/18

September 27, 2018

Joined a Team
Competitions