October 3 - October 24, 2018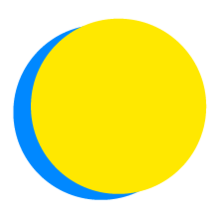 October 3 - October 24, 2018
Lake Oswego Sustainability Network
Lake Oswego Sustainability Network
Connecting people in service to the future.
POINTS TOTAL
0

TODAY

0

THIS WEEK

2,712

TOTAL
team impact
UP TO

1.0

community event

hosted or attended

UP TO

25

disposable cups

not sent to the landfill

UP TO

1.0

documentary

watched

UP TO

0.0

hours

volunteered

UP TO

44

locally sourced meals

consumed

UP TO

51

meatless or vegan meals

consumed

UP TO

128

miles

not traveled by car

UP TO

128

miles

traveled by bus

UP TO

1,035

minutes

spent exercising

UP TO

285

minutes

spent learning

UP TO

450

minutes

spent outdoors

UP TO

79

plastic bottles

not sent to the landfill

UP TO

11

plastic containers

not sent to the landfill

UP TO

10

plastic straws

not sent to the landfill

UP TO

3.0

pounds

waste composted

UP TO

286

pounds of CO2

have been saved

UP TO

14

more servings

of fruits and vegetables

UP TO

20

whole food meals

consumed

UP TO

21

zero-waste meals

consumed
October 24 at 7:35 AM

Thank you EcoChallenge.  This has been great!!

October 22 at 1:21 PM

By decluttering everyday, I've learned my habit is to not quite finish a task.  I bring in the mail, look at one or two pieces then put the rest in a pile.  Now I've slowing down and taking the time to complete the task at hand, including, putting items away where they belong.  

October 22 at 1:18 PM

It is very scary to think corporations control seeds and the means to sustain ourselves.  It should be a sacred right to have access to seeds for food.

October 22 at 1:16 PM

We eat lots of meat in North America because it is cheap.  The true cost of meat is not reflected in its price.  The price doesn't include environmental degradation, healthcare cost from toxics and too much meat in our diet.

October 15 at 8:27 PM

Today I took the decluttering bags to Goodwill.  What a good feeling to have then out of the house and on to their next lives!!!

October 14 at 11:36 AM

Today, I expanded my gratitude to letting those I'm grateful to know.

October 11 at 9:37 PM

I'm enjoying trying new vegetarian and vegan recipes.  Tonight was green peppers stuffed with a quinoa, onions, zucchini, parsley mixture.  Yum!

October 10 at 9:25 PM

I looked back over my gratitude journal.  It is an eclectic mix of 'big' gratitude (e.g. my health, sunrises) and little ones (a warm cup of team, dancing to live music...).  I'm grateful for my journal now too!

October 9 at 2:16 PM

Decluttering was in the kitchen today.  How many spatulas, turners, cutting boards and wooden spoons do you really need?  Who knew the answer was so many!!  Well now there are fewer, and it is easier to find the one you want in the drawer.

October 8 at 10:55 AM

I'm loving the decluttering.  It is contagious!!  Even though my hubby hasn't joined the challenge, he is decluttering too!!  
11 Team Members
Recently active team members
October 24, 2018

Completed EcoLeader One-Time Action

October 24, 2018

Completed EcoPro One-Time Action

October 24, 2018

Posted to Your Feed

October 24, 2018

Completed More Than One Daily Action on 10/24/18

October 24, 2018

Completed More Than One Daily Action on 10/24/18

October 24, 2018

Completed More Than One Daily Action on 10/24/18

October 24, 2018

Completed One Daily Action on 10/24/18

October 20, 2018

Completed More Than One Daily Action on 10/20/18

October 9, 2018

Completed Actions Assessment

October 6, 2018

Completed Actions Assessment
Competitions