October 3 - October 24, 2018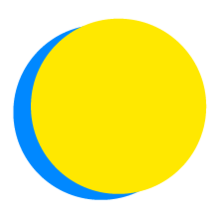 October 3 - October 24, 2018
Pachamama Alliance Delaware River Valley Community
Pachamama
Points Total
0

Today

0

This Week

2,870

Total
Team Impact
up to

37

locally sourced meals

consumed

up to

60

meatless or vegan meals

consumed

up to

45

zero-waste meals

consumed

up to

291

pounds of CO2

have been saved

up to

120

minutes

not spent in front of a screen

up to

12

disposable cups

not sent to the landfill

up to

12

plastic bottles

not sent to the landfill

up to

63

plastic straws

not sent to the landfill

up to

5.0

pounds

waste composted

up to

400

gallons of water

have been saved

up to

150

minutes

spent exercising

up to

180

minutes

of additional sleep

up to

3.0

public officials or leaders

contacted

up to

1.0

hours

volunteered

up to

1,125

minutes

spent learning
October 24 at 6:38 PM

Setting up a Care phone tree for a sick and alone resident of our community have 5 people listed need 2 more.  Keep recycling from trash in the club house, maybe by example things will change!  Call Sen. Sweeney to post S678 to prevent storage of fracking waste in NJ! Ugh!!!

October 20 at 6:30 PM

Called Sen. Sweeney to get him to vote on S678 to protect our water and post it against storing fracking waste.  Call 1-877-591-6399!

October 20 at 6:28 PM

Dug into the trash of our club house and recycled 8 plastic bottles, 2 glass bottles, and a package of paper. Why did I dig into trash?  We have a recycling bin!

October 10 at 8:01 PM

Trying to get to sleep before midnight and get at least 6-7 hours of sleep!  

October 10 at 7:54 PM

Trying not to feel guilty for not being able to do everything all at once!  Stress is unhealthy!

October 9 at 4:16 PM

I went to a local meeting about fracking waste that is being considered to be dumped locally in our area.  There are many actions that I am involved in including a meeting with a local politician and letters to the Governor and meetings with our legislators.
9 Team Members
Recently active team members
October 24, 2018

Completed More Than One Daily Action on 10/24/18

October 24, 2018

Completed More Than One Daily Action on 10/24/18

October 23, 2018

Completed More Than One Daily Action on 10/23/18

October 23, 2018

Completed More Than One Daily Action on 10/23/18

October 16, 2018

Donation made to EcoChallenge.org

October 11, 2018

Completed EcoLearner One-Time Action

October 9, 2018

Recruited a New Team

September 29, 2018

Completed Actions Assessment

September 30, 2018

Credited %{inviter} for a Referral
Competitions