October 3 - October 24, 2018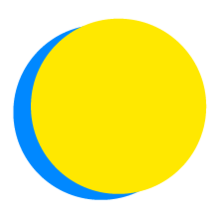 October 3 - October 24, 2018
red country high waters
Jane Goodall Environmental Science Academy
POINTS TOTAL
0

TODAY

0

THIS WEEK

162

TOTAL
team impact
UP TO

18

minutes

spent learning

UP TO

30

minutes

not spent in front of a screen
October 11 at 12:27 PM

As a white male at the age of 17, I strive to do the best and be the best I can for myself and people close to me.

October 11 at 12:10 PM

It was strongly recommended by some advisors at my place of education, and now it has turned into a school-wide competition to see who can get the most points, what a smart move by the advisors!

October 11 at 12:08 PM

Well, I can not wait to see how the weekend goes keeping in mind my daily challenges.

October 11 at 11:25 AM

This is a harder task for me since I do not own most materials and the house I live in. But I make an effort to get family involved to try and eliminate clutter.

October 11 at 11:24 AM

If you find something interesting that does not involve a screen, for me it is usually weight lifting. I partake in weight lifting on a strict daily basis as well as boxing, and as long as it is something that just absolutely consumes your soul, you will not be on a screen.

October 11 at 11:22 AM

I feel that they may already be partaking in reduction as they realize what is needed and what is not.

October 11 at 11:18 AM

I notice more awareness for the outside world, it is not that hard to get away from the phone.

October 11 at 11:10 AM

It has been several years since the first time I saw a UFO, it was a very frightening experience.

October 11 at 11:04 AM

we both have evaluated our needs and wants and have determined what is ok to spend money on and what is not.
2 Team Members
Recently active team members
October 11, 2018

Answered a Reflection Question

October 10, 2018

Created A Team
Competitions