October 3 - October 24, 2018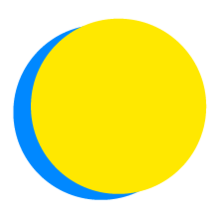 October 3 - October 24, 2018
Team PNC
PNC
POINTS TOTAL
0

TODAY

0

THIS WEEK

389

TOTAL
team impact
UP TO

235

minutes

spent exercising

UP TO

4.0

plastic bottles

not sent to the landfill

UP TO

6.0

plastic straws

not sent to the landfill

UP TO

8.8

pounds of CO2

have been saved

UP TO

7.0

pounds of paper

have been saved
October 12 at 5:20 AM

I always wash my clothes in cold water

October 5 at 10:01 AM

I adjusted my thermostat to be at 76 or even 77 degrees when I need the AC.

October 3 at 10:56 AM

I brought my water bottle. Used my reusable coffee mug.  Failures: used a K cup for coffee the restaurant I had lunch at put the straw in before I could tell them not to. Next time, I will make a note to tell them as soon as we are seated.
6 Team Members
Recently active team members
October 24, 2018

Completed One Daily Action on 10/24/18

October 24, 2018

Completed More Than One Daily Action on 10/24/18

October 21, 2018

Completed More Than One Daily Action on 10/21/18

October 9, 2018

Recruited %{invitee}

October 5, 2018

Credited %{inviter} for a Referral

October 5, 2018

Joined a Team
Competitions