October 3 - October 24, 2018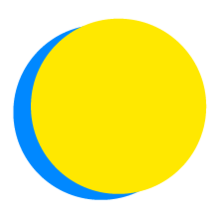 October 3 - October 24, 2018
The Alabamian
University of Montevallo
POINTS TOTAL
0

TODAY

0

THIS WEEK

323

TOTAL
team impact
UP TO

2.0

meatless or vegan meals

consumed

UP TO

6.0

plastic straws

not sent to the landfill
October 4 at 12:15 PM

We may eat more meat because the use of meat is  so heavily advertised and enculturated. Even when people go to culinary school, they have to work with meat and often can't opt out. Shifting the meat focus would require adequate resources and access to food education, as well as health/information literacy. 

October 4 at 12:02 PM

I just need to sleep more in general. I find that turning my television and light off helps me get to sleep at a reasonable time, and using lavender and chamomile teas and herbs help me sleep longer.

October 4 at 12:00 PM

I plan to buy more clothes! :)

October 4 at 12:00 PM

Some barriers would be it seems less convenient to continuously carry a bottle and find places to fill it, but I can always keep the bottle in the front of my backpack.
6 Team Members
Recently active team members
October 9, 2018

Completed More Than One Daily Action on 10/09/18

October 8, 2018

Completed Actions Assessment

October 4, 2018

Completed One Daily Action on 10/04/18

October 4, 2018

Answered a Reflection Question

October 3, 2018

Completed Actions Assessment

October 3, 2018

Completed Actions Assessment
Competitions