October 3 - October 24, 2018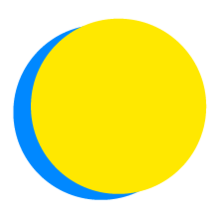 October 3 - October 24, 2018
The Green Machine
University of Montevallo
POINTS TOTAL
0

TODAY

0

THIS WEEK

379

TOTAL
team impact
UP TO

2.0

meatless or vegan meals

consumed

UP TO

54

plastic bottles

not sent to the landfill

UP TO

14

plastic straws

not sent to the landfill

UP TO

10

pounds of paper

have been saved
October 19 at 6:26 PM

After a recent doctors appointment I discussed how I could get into better shape not only for myself but to the benefit of the environment.  Prior to the appointment I had already cut out red meat from my diet completely as well as drastically cutting back on my seafood consumption. I've never been much of a meat eater so the red meat was easy...

October 19 at 5:29 PM

With just under a week to go with this challenge I've decided to complete as many of these tasks as possible, plus a few that I cannot add. I'll admit this has been harder for me than I initially perceived it to be because so many of my wasteful actions have become second nature to me. And even logging on everyday to record my actions has been...

October 8 at 4:03 PM

Some barriers may include access to clean water, regulations of a certain event or location, convenience, and social constructs. I personally try to carry a reusable cup or water bottle with me every day. When I do use single use plastic bottles, I always try to find an appropriate place to recycle them. It really isn't that hard when one is...
2 Team Members
Recently active team members
October 21, 2018

Completed Actions Assessment

October 9, 2018

Added a Mission Statement
Competitions