October 3 - October 24, 2018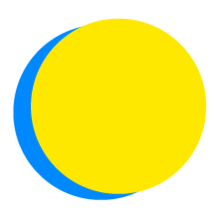 Kraig Griebenow
Points Total
0

Today

0

This Week

421

Total
Participant Impact
up to

221

miles

traveled by bike

up to

221

miles

not traveled by car

up to

227

pounds of CO2

have been saved

up to

33

disposable cups

not sent to the landfill

up to

22

plastic bottles

not sent to the landfill

up to

800

minutes

spent exercising
Waste
Use a Reusable Mug
I will avoid sending 3 disposable cup(s) to the landfill each day by using a reusable mug.
Waste
Use a Reusable Water Bottle
I will keep 2 disposable plastic bottle(s) from entering the waste stream by using a reusable water bottle.
Transportation
Go by Bike
I will commute by bike 13 mile(s) each day and avoid sending up to (___) lbs of CO2 into Earth's atmosphere.
Transportation
Conduct Virtual Meetings
I will not travel for meetings and will instead conduct them virtually.
Health
Go get a check up
I will make an appointment for my annual physical.
Health
Exercise Daily
Exercise is a great stress blaster! I will exercise for 50 minute(s) each day.
Maybe you've heard how good it is to switch from a single use coffee cup to a reuseable one but it's just hard to make the switch. Think about what stands in your way of making this a habit. By identifying the challenges, you can begin to work through them to have better success in taking this action. Knowing the difference you are making, how does it make you feel?

---

for me this is sofa king easy!



How can you incorporate other personal values (like quality time with friends or spending time in nature) into your exercise routine?

---

My exercise time is actually double dipping into alternative commuting and personal time - by cycle commuting I get a 1 hour workout, alternative transportation to work, and stress reduction by being out of traffic.  it essentially uses the time i was in traffic to exercise and have some personal thinking time...

Transportation

Go by Bike

How do your transportation choices affect your engagement in your community? Does your experience differ while walking, riding transit, biking or driving?

---

I've been cycle commuting full time since last spring.  While it requires some additional planning, the time in commute has been less stressful that driving (especially after evening videoconferences when traffic levels drop)

---

wish I lived close enough to ride my bike!