October 3 - October 24, 2018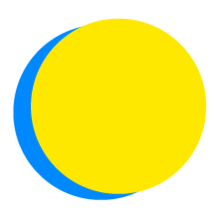 Alina Zeux
POINTS TOTAL
0

TODAY

0

THIS WEEK

115

TOTAL
participant impact
UP TO

180

minutes

spent exercising

UP TO

4.4

pounds of CO2

have been saved
Health
Exercise Daily
Exercise is a great stress blaster! I will exercise for 60 minute(s) each day.
Health
Happiness
I will write down three things every day that I am grateful for, or send one email every day thanking or praising someone.
Energy
Power Down the Computer
I will power down my computer and monitor when not using it for more than 2 hours, saving up to (1.1) lbs of CO2 each day that I do this.
Energy
Turn it off
I will keep lights, electronics, and appliances turned off when not using them.
Energy
Heat and Cool Naturally
I will naturally heat and cool my house, office, or dorm room by opening or closing my windows, curtains, and blinds, and by using fans.
Reflection, encouragement, and relationship building are all important aspects of getting a new habit to stick.
Share thoughts, encourage others, and reinforce positive new habits on the Feed.
To get started, share "your why." Why did you join the challenge and choose the actions you did?
REFLECTION QUESTION

How can you incorporate other personal values (like quality time with friends or spending time in nature) into your exercise routine?

---

I can go jogging with my family or go play sports with my friends(soccer, volleyball, etc). 

REFLECTION QUESTION

Energy

Power Down the Computer

What are other easy things you could do to save energy and reduce your environmental footprint?

---

Turn off all light when your not in the room and turn off electronics when they are not being used.

REFLECTION QUESTION

How is electricity generated where you live? How does it impact the environment, animals, and humans?

---

Energy is generated by where I live is by electric poles.Im not sure how it impacts the envioroment . 

---

The poles hold up the electricity lines, which are connected to a power plant somewhere near you house. Most power plants in California produce electricity by burning natural gas.