October 3 - October 24, 2018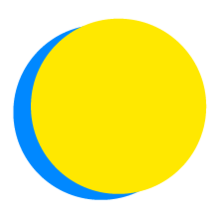 October 3 - October 24, 2018
Columbia Sportswear
POINTS TOTAL
0

TODAY

0

THIS WEEK

2,206

TOTAL
team impact
UP TO

44

disposable cups

not sent to the landfill

UP TO

1.0

documentary

watched

UP TO

20

hours

volunteered

UP TO

92

meatless or vegan meals

consumed

UP TO

360

minutes

of additional sleep

UP TO

260

minutes

spent exercising

UP TO

90

minutes

spent learning

UP TO

45

minutes

being mindful

UP TO

380

minutes

not spent in front of a screen

UP TO

44

plastic bottles

not sent to the landfill

UP TO

15

plastic containers

not sent to the landfill

UP TO

22

plastic straws

not sent to the landfill

UP TO

1,889

pounds of CO2

have been saved

UP TO

22

pounds of paper

have been saved
October 24 at 7:37 AM

Last day of the challenge! Keep up the good habits, shed the bad ones...

October 23 at 7:02 AM

Luckily, many meetings that once had to take place face-to-face can now be made over the internet with virtual meeting software. 

October 19 at 7:28 AM

It's about managing your stuff. Getting rid of things that clutter and do not add value to your life. It's about maintaining those that do. You have to make difficult decisions (Will I need this in the future or can I get rid of it?) and may have to live with a little regret (I wish I had kept that!) but living simpler has so many benefits.

October 18 at 9:15 AM

I think I need to set some more ambitious goals. 

October 16 at 7:25 AM

One huge barrier to this is the overabundance of them. People are often willing if not eager to spend a little extra for convenience. Prior to the saturation of bottled water, people would have to bring their own bottle if they wanted to bring water with them somewhere, or get it at their destination. Now it's so easy to throw a little bottle...

October 11 at 10:46 AM

The hardest part about the own-cup thing is having to carry it around "in case" you might get coffee and then carrying the empty cup when you're done. An inconvenience at best, but still an obstacle. Having a good leak-proof lid is key as you don't want to have to worry about leaking over your other stuff in a bag.

October 10 at 1:59 PM

Most often, I'll skip the bag entirely. If for some reason I actually need a bag, I'll take one and reuse it later. I always keep bags in my car (with an "emergency" backup tiny one in the glove compartment, and I even keep a compact bag in my backpack at all times so I have no excuses.

October 9 at 7:42 AM

I was happy to see this and print-holds as the default settings. Easy impacts are the best!

October 9 at 7:41 AM

Avoiding disposables takes bit bit of extra effort, but it's never asking too much for me to bring a reusable bag to the grocery store.

October 8 at 10:50 AM

I forgot to sign in the last few days, but I found lots of ways to avoid single use items this weekend. Using my coffee thermos, for one!
14 Team Members
Recently active team members
October 24, 2018

Completed More Than One Daily Action on 10/24/18

October 24, 2018

Posted to Your Feed

October 24, 2018

Completed More Than One Daily Action on 10/24/18

October 17, 2018

Completed More Than One Daily Action on 10/17/18

October 3, 2018

Completed More Than One Daily Action on 10/03/18

September 19, 2018

Completed Actions Assessment

September 19, 2018

Joined a Team

September 5, 2018

Completed Actions Assessment

September 5, 2018

Completed Actions Assessment

September 5, 2018

Completed Actions Assessment
Competitions