October 3 - October 24, 2018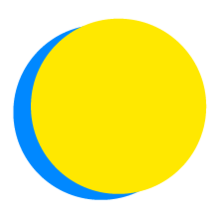 October 3 - October 24, 2018
DOWA - IBI GROUP
DOWA - IBI GROUP
Sustainability & Environmental Policy Purpose IBI Group is a globally integrated architecture, planning, engineering, and technology firm. We organize our expertise into three sectors: Intelligence, Buildings, and Infrastructure. Our collaborative and combined approach focuses not only on creating the best solutions today, but also creating the right solutions for tomorrow. We believe cities must be designed with intelligent systems, sustainable buildings, efficient infrastructure, and a human touch. We also understand that it is also our responsibility to ensure that our day-to-day operations are designed to minimize our impact on the environment.
POINTS TOTAL
0

TODAY

0

THIS WEEK

9,059

TOTAL
team impact
UP TO

3.0

community events

hosted or attended

UP TO

89

conversations

with people

UP TO

123

disposable cups

not sent to the landfill

UP TO

525

gallons of water

have been saved

UP TO

16

hours

volunteered

UP TO

21

lightbulbs

replaced

UP TO

79

locally sourced meals

consumed

UP TO

342

meatless or vegan meals

consumed

UP TO

719

miles

not traveled by car

UP TO

335

miles

traveled by bike

UP TO

360

miles

traveled by bus

UP TO

20

miles

traveled by foot

UP TO

390

minutes

of additional sleep

UP TO

285

minutes

spent exercising

UP TO

1,220

minutes

spent learning

UP TO

2,274

minutes

spent outdoors

UP TO

165

minutes

being mindful

UP TO

2,160

minutes

not spent in front of a screen

UP TO

63

plastic bottles

not sent to the landfill

UP TO

23

plastic containers

not sent to the landfill

UP TO

97

plastic straws

not sent to the landfill

UP TO

37

pounds

waste composted

UP TO

505

pounds of CO2

have been saved

UP TO

82

pounds of paper

have been saved

UP TO

4.0

public officials or leaders

contacted

UP TO

6.0

more servings

of fruits and vegetables

UP TO

1.0

waste audit

conducted

UP TO

16

whole food meals

consumed

UP TO

57

zero-waste meals

consumed
October 24 at 5:31 PM

We have a fairly good recycling program at our office, but it can be improved! I've been researching ways we can recycle items that can't be put into our regular recycling bin. I've found a company who has special boxes that can be filled with items that are generally non-recyclable and I have signed my company up for a box. We're on a waiting...

October 24 at 2:44 PM

i've learned we compost a good amount of food in my house.  We need to adjust our food production. 

October 24 at 2:39 PM

I don't feel like such a waster anymore.

October 24 at 2:38 PM

I put a sign on our printer to encourage 2 sided printing.  LETS GO!

October 24 at 2:35 PM

getting more sleep has been really helpful!

October 24 at 2:26 PM

Intense! The competition is heated but for a good cause.

October 24 at 2:19 PM

This challenge has been really fun! I am a pretty eco-conscious person, but there is so much more to learn. Having my eyes opened to so many environmental issues I didn't know about will definitely impact my choices going forward.

October 24 at 9:09 AM

Have fun on the last day everyone!

October 24 at 8:46 AM

Biking to work on weekdays and for errands on the weekends is a habit for me - I do it without encouragement of any "challenge".  It will be a great time when people ride because it's the right and good thing to do.

October 23 at 4:26 PM

I'm a winner because EVERYBODY is a winner - YEA!!!
20 Team Members
Recently active team members
October 24, 2018

Answered a Reflection Question

October 24, 2018

Posted to Your Feed

October 24, 2018

Completed More Than One Daily Action on 10/24/18

October 24, 2018

Posted a Profile Picture

October 24, 2018

Answered a Reflection Question

October 24, 2018

Checked in on Current Day

October 24, 2018

Posted to Your Feed

October 24, 2018

Completed More Than One Daily Action on 10/24/18

October 24, 2018

Completed More Than One Daily Action on 10/24/18

October 24, 2018

Completed Actions Assessment
Competitions