October 3 - October 24, 2018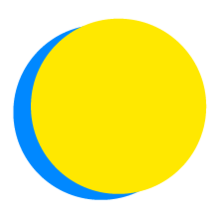 October 3 - October 24, 2018
Central-Indiana
Onebridge
POINTS TOTAL
0

TODAY

0

THIS WEEK

599

TOTAL
team impact
UP TO

1.0

energy audit

conducted

UP TO

5.5

pounds of CO2

have been saved

UP TO

5.0

public officials or leaders

contacted

UP TO

6.0

whole food meals

consumed
October 5 at 4:45 PM

Enjoyed a 3-mile walk outside today.

October 4 at 7:14 PM

Check local listings! But I started with town and county council members and worked my way up to the state level. Remember these are REPRESENTATIVES not "leaders"; they represent us!!

October 4 at 6:14 PM

Looking at next week for a day to work from home to save nearly 2 hours of my day... and reduce my carbon output for the day.

October 4 at 6:11 PM

So... when I declutter it often means moving something from one room to the next. Not this time! Straight to the trunk and then to Habitat for Humanity or another charitable organization.

October 4 at 4:46 AM

Avoiding refined sugar is hard. We have sugary snacks everywhere.

October 4 at 4:44 AM

Again... HomeChef brings farm fresh food right to my door in just the right amounts so that we minimize waste. 

October 4 at 4:41 AM

All of our ingredients are from HomeChef, which uses just the right amount of fresh fruit and vegetables... sourced from local area farms. No waste. And worth it.

October 4 at 4:39 AM

I power of all of my computers and printers every night. It's a habit I've been trying to get into recently. My electric bill sees a difference... and it is harder to hack a computer that doesn't wake via network activity.

October 3 at 7:41 PM

Easy peasy. Contact duke energy for the green option. (Indianapolis area)

October 3 at 7:40 PM

Today is the first day of the challenge! Bring it!
3 Team Members
Recently active team members
October 7, 2018

Completed More Than One Daily Action on 10/07/18

October 4, 2018

Credited %{inviter} for a Referral

September 13, 2018

Credited %{inviter} for a Referral
Competitions