October 3 - October 24, 2018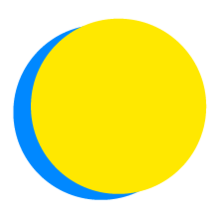 October 3 - October 24, 2018
ENGIE Insight Portland
ENGIE Insight
POINTS TOTAL
0

TODAY

0

THIS WEEK

1,602

TOTAL
team impact
UP TO

7.0

disposable cups

not sent to the landfill

UP TO

300

gallons of water

have been saved

UP TO

2.0

lightbulbs

replaced

UP TO

39

meatless or vegan meals

consumed

UP TO

345

minutes

spent exercising

UP TO

330

minutes

spent outdoors

UP TO

870

minutes

not spent in front of a screen

UP TO

4.0

plastic bottles

not sent to the landfill

UP TO

30

plastic containers

not sent to the landfill

UP TO

11

plastic straws

not sent to the landfill

UP TO

57

more servings

of fruits and vegetables

UP TO

2.0

waste audits

conducted
October 19 at 2:42 PM

A challenge you should add to Waste is removing name from magazine or mailer list. I went through a huge stack of mailers at our office today (to people who don't work here anymore) and emailed the companies to remove the address from their mailing list. 

October 8 at 7:03 PM

Spent a lot of time in nature this weekend. It was restorative!

October 8 at 4:36 PM

Just started tracking the challenge today because I was travelling and moving this last weekend, making it difficult ot track my waste... (and I was generating a lot more than usual!).  For the last ~24 hours I've thrown away floss, a food to-go box container, a little instant coffee packet, a fruit sticker, and ~5 paper towels from the...

October 4 at 1:27 PM

This is super challenging, I really don't know how we shift an entire culture's eating habits. I hope the advent of products such as the Impossible Burger will help with this shift. But it is going to take a lot more than that. Especially when people continue to make these choices despite knowing health implications of certain kinds of meat,...

October 4 at 1:24 PM

It doesn't surprise me at all. Even when I am cognizant of how much food I buy there is inevitably waste. Meal planning totally helps with this and I need to do a better job. It just takes time to really think through, and time is definitely something I could use more of. 

October 4 at 1:23 PM

Nature is where I go to connect with myself and ground. I feel out of sorts when I don't spend enough time outside and wish I had more time to just be in nature. 
12 Team Members
Recently active team members
October 23, 2018

Completed One Daily Action on 10/23/18

October 24, 2018

Completed One Daily Action on 10/24/18

October 23, 2018

Completed More Than One Daily Action on 10/23/18

October 22, 2018

Checked in on Current Day

October 16, 2018

Completed One Daily Action on 10/16/18

October 16, 2018

Completed More Than One Daily Action on 10/16/18

October 16, 2018

Joined a Team

October 11, 2018

Added a Mission Statement

October 9, 2018

Completed EcoLearner One-Time Action

October 8, 2018

Recruited %{invitee}
Competitions