October 3 - October 24, 2018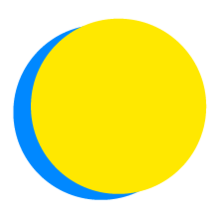 October 3 - October 24, 2018
ENGIE Insight Seattle
ENGIE Insight
Points Total
0

Today

0

This Week

3,457

Total
Team Impact
up to

7.0

locally sourced meals

consumed

up to

14

miles

not traveled by car

up to

410

pounds of CO2

have been saved

up to

13

lightbulbs

replaced

up to

290

minutes

being mindful

up to

1,240

minutes

not spent in front of a screen

up to

27

disposable cups

not sent to the landfill

up to

19

plastic bottles

not sent to the landfill

up to

11

plastic containers

not sent to the landfill

up to

24

plastic straws

not sent to the landfill

up to

1.0

waste audits

conducted

up to

7.0

pounds

waste composted

up to

1,096

gallons of water

have been saved

up to

700

minutes

spent exercising

up to

4.0

more servings

of fruits and vegetables

up to

270

minutes

spent outdoors

up to

445

minutes

spent learning
October 24 at 11:15 AM

I just cant stop posting or earning 5 extra points!

October 24 at 11:13 AM

I am enjoying this eco challenge.

October 24 at 8:51 AM

I fell behind a little bit last week, traveling can create obstacles! I'm recommitted and excited about finishing strong. #goseattle

October 22 at 3:19 PM

Let's make the earth a better place!

October 18 at 11:01 AM

Yesterday the team went to the Recology MRF! It was my 5-6th time at the facility, but I still learned SO much new information. For example, since our recycling contamination is a determining factor on whether commodities get sold or not, Seattle is now encouraging people to completely wash out their food-tainted plastics with the goal of...

October 16 at 9:41 AM

I was really excited about the toilet tank bank bags - I ordered 3 from Amazon for only $10! But when I went to install it in mine, I found that there wasn't enough room in my toilet tank?? Where the bag was supposed to sit was too close to the valve and it caused my toiled to actually continuously run. Luckily I gifted them to a couple...
23 Team Members
Recently active team members
October 24, 2018

Completed One Daily Action on 10/24/18

October 24, 2018

Added a Mission Statement

October 24, 2018

Posted to Your Feed

October 24, 2018

Completed More Than One Daily Action on 10/24/18

October 24, 2018

Completed Actions Assessment

October 24, 2018

Completed More Than One Daily Action on 10/24/18

October 24, 2018

Completed More Than One Daily Action on 10/24/18

October 23, 2018

Recruited %{invitee}

October 23, 2018

Checked in on Current Day

October 22, 2018

Completed Actions Assessment
Competitions