October 3 - October 24, 2018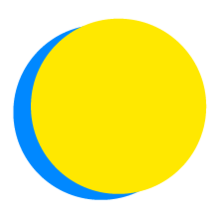 October 3 - October 24, 2018
Enrollment
Susquehanna University
Points Total
0

Today

0

This Week

2,029

Total
Team Impact
up to

4.0

locally sourced meals

consumed

up to

43

meatless or vegan meals

consumed

up to

72

pounds of CO2

have been saved

up to

1.0

energy audits

conducted

up to

260

minutes

not spent in front of a screen

up to

96

disposable cups

not sent to the landfill

up to

14

pounds of paper

have been saved

up to

65

plastic bottles

not sent to the landfill

up to

13

plastic containers

not sent to the landfill

up to

81

plastic straws

not sent to the landfill

up to

20

gallons of water

have been saved

up to

54

more servings

of fruits and vegetables

up to

210

minutes

spent outdoors
October 24 at 10:46 AM

Disposable is just so easy and convenient so you don't have to lug around a mug but the reusable mug I used had a positive quote which brightened my day

October 24 at 10:43 AM

I dislike using a straw because of its negative impact on the environment so it reinforced me making sure that I didn't subconsciously grab a straw

October 24 at 10:42 AM

Work towards more environmentally friendly meals 

October 24 at 10:40 AM

This challenge has really encouraged me to think about the waste I am contributing to the planet

October 24 at 10:22 AM

I eat healthy foods, get outside often and find moments where I can reflect on my day and my life. I try to keep a balance in my life. 

October 15 at 1:53 PM

Sometimes when I'm working to declutter I think of the stuff that I have accumulated that really serves no purpose in my life and I think about how I could have better spent that money. 
13 Team Members
Recently active team members
October 24, 2018

Completed More Than One Daily Action on 10/24/18

October 24, 2018

Answered a Reflection Question

October 24, 2018

Answered a Reflection Question

October 24, 2018

Completed More Than One Daily Action on 10/24/18

October 23, 2018

Completed More Than One Daily Action on 10/23/18

October 22, 2018

Completed Actions Assessment

October 22, 2018

Completed EcoLearner One-Time Action

October 16, 2018

Completed Actions Assessment

October 4, 2018

Completed Actions Assessment

October 3, 2018

Credited Someone for a Referral
Competitions