October 3 - October 24, 2018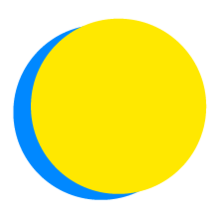 October 3 - October 24, 2018
JeansEcoTeam
Environmental Foot Soldier
Points Total
0

Today

0

This Week

730

Total
Team Impact
up to

2.0

locally sourced meals

consumed

up to

28

whole food meals

consumed

up to

4.0

plastic straws

not sent to the landfill

up to

660

minutes

spent exercising

up to

280

minutes

spent outdoors

up to

180

minutes

spent learning
October 15 at 9:57 AM

My bags are always in my car, but I do forget on occasion to bring one into the store for small items.  So, at checkout, I put the items (unbagged) into the cart....push the cart to my car and load the items into my reusable bags and boxes.

October 15 at 9:53 AM

A daily walk keeps my joints loose and keeps my mind at peace.  It is an amazing way to balance out all the craziness.

October 15 at 9:52 AM

I agree.  Good diet, preventive, self care are not only more cost effective but they help us to live our best lives.

October 9 at 4:02 AM

In Cincinnati, the temperature in October and late September has been in the 80-89 degree range which is not ordinary.  According to the Army Corp of engineers in this area, the land space just north the Ohio River will be experiencing more rain and a wetter world; at the same time areas just south of the river, in Kentucky will be experiencing...
3 Team Members
Recently active team members
October 24, 2018

Completed More Than One Daily Action on 10/24/18

October 9, 2018

Completed Actions Assessment

October 4, 2018

Completed More Than One Daily Action on 10/04/18
Competitions