October 3 - October 24, 2018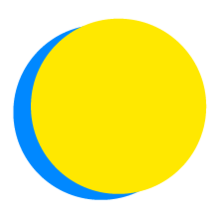 October 3 - October 24, 2018
The Taisugar & Aeres Alliance
Taiwan Sugar Corporation (TSC); Aeres University of Applied Science
POINTS TOTAL
0

TODAY

0

THIS WEEK

623

TOTAL
team impact
UP TO

10

meatless or vegan meals

consumed

UP TO

5.0

plastic bottles

not sent to the landfill
August 22 at 6:24 PM

I just try to not use any plastic at all but it is so hard! My next goal is to by a reusable cup. I have two but I did not bring them on my trip :'(

August 20 at 6:59 PM

Let's make a happy world together! 

August 20 at 6:55 PM

So fun to challenge yourself to do things to make yourself and the world around you happier!

August 20 at 6:32 PM

Did that last night and I feel great

August 20 at 6:06 PM

I forgot this last night but did it in my head during a meditationsession. It was nice to notice that there were so many things to be grateful about

August 20 at 6:05 PM

 It was hard to not forget doing this but I did during the dinner and that was nice. I noticed how natural this was for me once I thought about not using my phone.  

August 20 at 5:30 PM

Another EcoChallenge is on the way! This time, we Taisugar is happy to collaborate with the Aeres University in the competition to act now to save our beloved Earth.
8 Team Members
Recently active team members
October 9, 2018

Completed More Than One Daily Action on 10/09/18

September 7, 2018

Credited %{inviter} for a Referral

September 6, 2018

Completed Actions Assessment

August 26, 2018

Completed Actions Assessment

August 24, 2018

Registered as an Early-Bird

August 21, 2018

Posted to Your Feed

August 21, 2018

Posted to Your Feed

August 21, 2018

Registered as an Early-Bird
Competitions