October 3 - October 24, 2018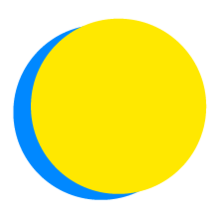 October 3 - October 24, 2018
Transition Town Milton keynes
transition Town Milton keynes
POINTS TOTAL
0

TODAY

0

THIS WEEK

3,789

TOTAL
team impact
UP TO

1.0

community event

hosted or attended

UP TO

7.0

conversations

with people

UP TO

3.0

documentaries

watched

UP TO

0.0

hours

volunteered

UP TO

1.0

lightbulb

replaced

UP TO

1.0

locally sourced meal

consumed

UP TO

88

meatless or vegan meals

consumed

UP TO

30

minutes

of additional sleep

UP TO

2,085

minutes

spent exercising

UP TO

417

minutes

spent learning

UP TO

2,425

minutes

spent outdoors

UP TO

960

minutes

not spent in front of a screen

UP TO

10

plastic containers

not sent to the landfill

UP TO

22

pounds

waste composted

UP TO

35

pounds of CO2

have been saved

UP TO

2.0

pounds of paper

have been saved

UP TO

2.0

more servings

of fruits and vegetables

UP TO

2.0

waste audits

conducted

UP TO

19

whole food meals

consumed

UP TO

45

zero-waste meals

consumed
April 17 at 1:49 PM

Just get in the routine of choosing a reuseable bag, before you leave your house, I have 62p to spend at my local food shop, so in eleven minutes, I will be using my Green Party bag: The future is Green  slogan says on it ! This group https://www.globalgreens.org !

April 10 at 2:40 PM

Doctor and Hospitals last resort, focus on keeping healthly through local own grown farmer food !

November 5 at 2:27 PM

You are inspired to become even more Greener and  to promote a circular closed loop way of living for Planet Earth and all connected to it, which is everything anyway ! :-)

October 24 at 1:45 PM

I planted some clover and vetch and broad bean seeds in an empty bed . They should flower early for the first bees of spring.

October 24 at 1:45 PM

We should better prepare for changing water situations and become more resilient by all doing our bit to help save water in our own households and workplaces. I think it's crucial that we are better educated to be made more aware of our "water footprint" as much as we are with our carbon footprint. This way we would be in a better position to...

October 24 at 1:17 PM

Some foods that I would like to preserve and enjoy later in the year are: raspberries, blackcurrants, strawberries, tomatoes, squash, elderflower and sloes! :)

October 24 at 1:14 PM

The sharing economy offers me more sense of community and togetherness with the people I share with. I find is especially beneficial that the more I share, the more others tend to as well. I've learnt a lot from the people I share with and feel closer to them for it.  I've also found it an interesting way of challenging how we tend to think of...

October 23 at 1:55 AM

Keep it up team, not long to go until it's over now!

October 23 at 1:37 AM

My newly planted winter crops are doing well in our mild autumn. So they'll keep drawing down some CO2 over the winter until we eat them

October 21 at 11:59 AM

I took a walk around the Ham Lands at tewkesbury. One side is bounded by the river severn and the other by the Avon. Rivers define the area here and walking round lets my brain absorb the topography better and see the abbey from quite a different side.
9 Team Members
Recently active team members
October 24, 2018

Completed More Than One Daily Action on 10/24/18

October 24, 2018

Completed More Than One Daily Action on 10/24/18

October 24, 2018

Answered a Reflection Question

October 22, 2018

Completed One Daily Action on 10/22/18

October 22, 2018

Completed More Than One Daily Action on 10/22/18

October 22, 2018

Completed More Than One Daily Action on 10/22/18

October 19, 2018

Completed EcoLeader One-Time Action

October 10, 2018

Posted to Your Feed

October 10, 2018

Completed More Than One Daily Action on 10/10/18
Competitions