October 3 - October 24, 2018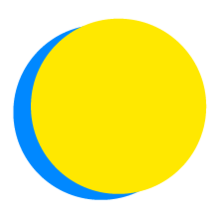 October 3 - October 24, 2018
Allston+Stadium
Gerding Edlen Management
Points Total
0

Today

0

This Week

961

Total
Team Impact
up to

3.0

whole food meals

consumed

up to

2.0

miles

traveled by bike

up to

2.0

miles

not traveled by car

up to

1.5

pounds of CO2

have been saved

up to

10

minutes

being mindful

up to

480

minutes

not spent in front of a screen

up to

9.0

disposable cups

not sent to the landfill

up to

5.0

plastic straws

not sent to the landfill

up to

412

gallons of water

have been saved

up to

120

minutes

spent exercising

up to

180

minutes

of additional sleep

up to

12

hours

volunteered

up to

630

minutes

spent outdoors
October 23 at 11:41 AM

Now that I am regularly using a reusable mug for my coffee I believe this has become a regular practice i can continue to implement in my daily life!

October 20 at 12:23 PM

I live in a city with amazing public transportation! I try to use BART as often as possible and i also go by bike! 

October 17 at 12:15 PM

I can help my community become more sustainable by volunteering to plant more trees in the local parks. 

October 17 at 12:11 PM

I can incorporate using reusable garbage bags when I go grocery shopping!

October 16 at 5:18 PM

After watching the documentary Plastic Ocean I have been very conscious about recycling plastic and trying to consume less plastic. 

October 12 at 11:50 AM

I dream of a world with no plastic in the ocean!!!!
13 Team Members
Recently active team members
October 24, 2018

Completed More Than One Daily Action on 10/24/18

October 24, 2018

Completed More Than One Daily Action on 10/24/18

October 23, 2018

Answered a Reflection Question

October 10, 2018

Answered a Reflection Question

October 3, 2018

Added a Profile Banner Image

September 28, 2018

Joined a Team

September 28, 2018

Joined a Team

September 28, 2018

Joined a Team

September 28, 2018

Joined a Team

September 28, 2018

Joined a Team
Competitions