October 3 - October 24, 2018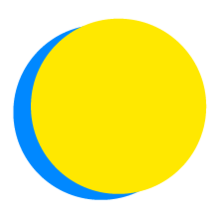 October 3 - October 24, 2018
driftless angels
Points Total
0

Today

0

This Week

25,900

Total
Team Impact
up to

91

locally sourced meals

consumed

up to

370

meatless or vegan meals

consumed

up to

111

whole food meals

consumed

up to

33

zero-waste meals

consumed

up to

40

miles

traveled by bike

up to

248

miles

not traveled by car

up to

3.0

miles

traveled by carpool

up to

96

miles

traveled by foot

up to

542

pounds of CO2

have been saved

up to

1.0

energy audits

conducted

up to

8.0

lightbulbs

replaced

up to

4,898

minutes

being mindful

up to

2,640

minutes

not spent in front of a screen

up to

396

disposable cups

not sent to the landfill

up to

47

pounds of paper

have been saved

up to

761

plastic bottles

not sent to the landfill

up to

52

plastic containers

not sent to the landfill

up to

668

plastic straws

not sent to the landfill

up to

1.0

waste audits

conducted

up to

6,562

gallons of water

have been saved

up to

5,870

minutes

spent exercising

up to

2,650

minutes

of additional sleep

up to

136

more servings

of fruits and vegetables

up to

7.0

public officials or leaders

contacted

up to

8.0

hours

volunteered

up to

1.0

community events

hosted or attended

up to

7.0

documentaries

watched

up to

6,665

minutes

spent outdoors

up to

2,486

minutes

spent learning
October 25 at 9:24 AM

What we eat is a huge part of our health. Eating well will help our overall health 

October 25 at 8:46 AM

I think ditching plastic water bottles and just using a full time reusable one will help me.

October 25 at 8:42 AM

I think that it could but there needs to be more time and land brought into it before it can feed more people

October 24 at 8:17 PM

Challenge has been eye opening and I've learned a lot

October 24 at 6:49 PM

That particular hazardous materials have specific centers where they should be disposed of. I also learned of how out of the way and difficult it is for many rural communities to properly recycle items they can't get rid of in their regular recycles.

October 24 at 9:02 AM

As my last time recording my activities for this activity, I hope to have made a difference. Even if the difference was so small that it wont matter until much much later, I hope someday that it just matters. 
113 Team Members
Recently active team members
October 24, 2018

Completed More Than One Daily Action on 10/24/18

October 24, 2018

Completed More Than One Daily Action on 10/24/18

October 24, 2018

Completed More Than One Daily Action on 10/24/18

October 24, 2018

Completed More Than One Daily Action on 10/24/18

October 24, 2018

Completed More Than One Daily Action on 10/24/18

October 24, 2018

Completed More Than One Daily Action on 10/24/18

October 24, 2018

Completed More Than One Daily Action on 10/24/18

October 24, 2018

Completed Actions Assessment

October 24, 2018

Completed More Than One Daily Action on 10/24/18

October 24, 2018

Completed More Than One Daily Action on 10/24/18
Competitions