October 3 - October 24, 2018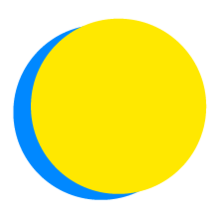 October 3 - October 24, 2018
Lane's Green Team
Lane Community College
Points Total
0

Today

0

This Week

4,846

Total
Team Impact
up to

23

locally sourced meals

consumed

up to

140

meatless or vegan meals

consumed

up to

30

whole food meals

consumed

up to

25

zero-waste meals

consumed

up to

40

miles

traveled by bike

up to

95

miles

not traveled by car

up to

72

pounds of CO2

have been saved

up to

6.0

lightbulbs

replaced

up to

315

minutes

not spent in front of a screen

up to

88

disposable cups

not sent to the landfill

up to

6.0

pounds of paper

have been saved

up to

56

plastic bottles

not sent to the landfill

up to

61

plastic straws

not sent to the landfill

up to

1.0

waste audits

conducted

up to

628

gallons of water

have been saved

up to

1,260

minutes

spent exercising

up to

1,155

minutes

of additional sleep

up to

30

more servings

of fruits and vegetables

up to

2.0

conversations

with people

up to

15

hours

volunteered

up to

1.0

documentaries

watched

up to

1,765

minutes

spent outdoors

up to

615

minutes

spent learning
October 24 at 3:33 PM

Even if we get a water bottle at home, we always make sure it is reused and/or recycled.

October 24 at 3:32 PM

Less eating out! More reusing baby items. Repairing instead of replacing.

October 24 at 3:31 PM

If I just forgot the bag in the car, I leave the items in the cart and fill the reusable bags in the car. If I have no cart or it is for some reason not possible, I make sure the plastic bag is being used again, several times if possible, at home. And if there is paper bag, all the best..

October 24 at 3:30 PM

We already do encourage it!

October 17 at 8:08 AM

I am grateful for my body and it's ability to move. Three days a week I choose to run during my lunch break and it's my time to get away and be alone in nature. I am grateful for my capable body that carries me in to nature.

October 16 at 3:39 PM

There is a recycling depot less than 5 miles from me, and though my curbside recycling will not take milk cartons (for example), the recycling depot will. I have asked my family to commit to cleaning and setting these aside to take once or twice a month.
27 Team Members
Recently active team members
October 24, 2018

Completed More Than One Daily Action on 10/24/18

October 24, 2018

Completed Actions Assessment

October 24, 2018

Completed More Than One Daily Action on 10/24/18

October 24, 2018

Completed More Than One Daily Action on 10/24/18

October 24, 2018

Completed More Than One Daily Action on 10/24/18

October 24, 2018

Completed More Than One Daily Action on 10/24/18

October 24, 2018

Answered a Reflection Question

October 24, 2018

Completed More Than One Daily Action on 10/24/18

October 24, 2018

Completed More Than One Daily Action on 10/24/18

October 23, 2018

Completed One Daily Action on 10/23/18
Competitions