October 3 - October 24, 2018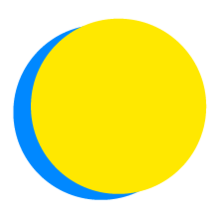 October 3 - October 24, 2018
University of Montevallo Behavioral and Social Sciences
University of Montevallo
POINTS TOTAL
0

TODAY

0

THIS WEEK

2,435

TOTAL
team impact
UP TO

6.0

lightbulbs

replaced

UP TO

155

meatless or vegan meals

consumed

UP TO

22

miles

not traveled by car

UP TO

22

miles

traveled by carpool

UP TO

1,026

minutes

of additional sleep

UP TO

1,260

minutes

spent exercising

UP TO

85

minutes

spent learning

UP TO

30

minutes

spent outdoors

UP TO

370

minutes

being mindful

UP TO

450

minutes

not spent in front of a screen

UP TO

1.0

plastic bottle

not sent to the landfill

UP TO

26

plastic containers

not sent to the landfill

UP TO

24

plastic straws

not sent to the landfill

UP TO

132

pounds of CO2

have been saved

UP TO

2.0

pounds of paper

have been saved

UP TO

30

whole food meals

consumed
October 24 at 12:41 PM

Got out in the garden again today! still working on making that a habit - I was hoping the challenge would make me do it, but there were quite a few days I forgot to check on my lil' baby lettuces. It's hilarious to garden with Ramona though, she keeps pulling up the plants and eating them. 

October 23 at 7:44 AM

Play Super Metroid every day. 

October 23 at 7:43 AM

Hmmm, we probably eat so much meat here because there is so much meat here (factory farms I mean).

October 23 at 7:42 AM

Makes us less reliant on giant industries

October 21 at 9:29 AM

Of all the things I committed to, eating all meals without distraction has been the hardest one. I realized that even before smart phones, before personal computers, I have always had the habit of reading while eating - I did it at my kitchen table in high school with the newspaper! I think this one is somewhat of a tangential sustainability...

October 18 at 6:57 PM

I always feel better when I limit social media, especially nowadays when the newsfeed isn't just friends and puppies, it's all sorts of really bad news. I can't stick my head in the sand about environmental news of course, but limiting my time on social media helps me limit how much energy I put into following what's happening in the world,...

October 15 at 8:43 AM

I am trying to reduce the number of ziploc bags I use, but sometimes have difficulty with figuring out what to use in my kids' lunches and snacks.  I like to buy large bags of snacks and divvy them up into smaller containers.  The ziploc snack bags are very convenient, but I need to find a better way.  

October 15 at 8:40 AM

I think "reduce" needs to be my focus.  I'm learning and trying to teach my children that there is a big difference between "need" vs "want."  I've discovered that we truly need very little to survive and be happy.  

October 11 at 8:09 AM

Just okay. Life is busy, ya know? Also, I have so many dogs to take care of...

October 11 at 6:09 AM

I have been trying to incorporate more vegetarian meals into my weekly meal plans. 
12 Team Members
Recently active team members
October 24, 2018

Completed More Than One Daily Action on 10/24/18

October 24, 2018

Completed More Than One Daily Action on 10/24/18

October 24, 2018

Posted to Your Feed

October 24, 2018

Completed More Than One Daily Action on 10/24/18

October 23, 2018

Completed More Than One Daily Action on 10/23/18

October 22, 2018

Completed One Daily Action on 10/22/18

October 22, 2018

Completed EcoLearner One-Time Action

October 3, 2018

Answered a Reflection Question

October 3, 2018

Credited %{inviter} for a Referral

September 26, 2018

Completed Actions Assessment
Competitions