October 3 - October 24, 2018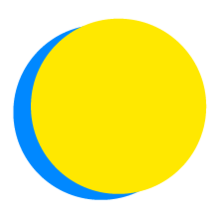 October 3 - October 24, 2018
University of Montevallo URGE Chapter
University of Montevallo
POINTS TOTAL
0

TODAY

0

THIS WEEK

885

TOTAL
team impact
UP TO

6.0

miles

not traveled by car

UP TO

6.0

miles

traveled by foot

UP TO

230

minutes

spent exercising

UP TO

150

minutes

spent learning

UP TO

45

minutes

spent outdoors

UP TO

20

minutes

being mindful

UP TO

79

plastic bottles

not sent to the landfill

UP TO

10

plastic straws

not sent to the landfill

UP TO

90

pounds of CO2

have been saved

UP TO

24

more servings

of fruits and vegetables

UP TO

2.0

whole food meals

consumed
October 24 at 9:56 PM

It was a challenge remembering to login and check off my actions daily. But when I did remember to check-in I stayed honest! 

October 14 at 5:53 PM

The challenge is getting easier!!

October 11 at 6:40 PM

Today's challenge is easier because I am making it a habit to ask to not have a plastic bag at a store and remembering to use my reusable bas when I go out!!

October 9 at 9:00 PM

The daily nature meditation has been amazing!

October 7 at 11:30 PM

after a stressful day make sure you appreciate the good things !!! (like my badass URGE group)

October 7 at 11:29 PM

sos where do i recycle old navy hangers

October 7 at 11:29 PM

I bought a gym membership but i dont use it lmao!!!!

October 7 at 11:28 PM

The barriers are simply remembering to bring mine every morning and also not wanting to purchase another commodity

October 7 at 11:27 PM

being an activist is hard w alot of flyers/ petitions to sign. But an email petition/online registration saves time/the environment!

October 7 at 11:26 PM

start by first reducing use- its out of habit to use a straw so breaking that habit is reducing plastic intake!
6 Team Members
Recently active team members
October 24, 2018

Posted to Your Feed

October 14, 2018

Posted to Your Feed

October 11, 2018

Completed More Than One Daily Action on 10/11/18

October 3, 2018

Completed Actions Assessment

October 3, 2018

Credited %{inviter} for a Referral

October 3, 2018

Completed Actions Assessment
Competitions