October 3 - October 24, 2018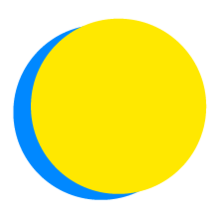 October 3 - October 24, 2018
UWL Green Team
University of Wisconsin - La Crosse
POINTS TOTAL
0

TODAY

0

THIS WEEK

13,162

TOTAL
team impact
UP TO

2.0

community events

hosted or attended

UP TO

20

conversations

with people

UP TO

51

disposable cups

not sent to the landfill

UP TO

6.0

documentaries

watched

UP TO

1.0

energy audit

conducted

UP TO

2,000

gallons of water

have been saved

UP TO

7.0

hours

volunteered

UP TO

9.0

locally sourced meals

consumed

UP TO

216

meatless or vegan meals

consumed

UP TO

306

miles

not traveled by car

UP TO

38

miles

traveled by bike

UP TO

8.0

miles

traveled by foot

UP TO

4,815

minutes

of additional sleep

UP TO

5,300

minutes

spent exercising

UP TO

1,326

minutes

spent learning

UP TO

5,145

minutes

spent outdoors

UP TO

3,830

minutes

being mindful

UP TO

3,755

minutes

not spent in front of a screen

UP TO

274

plastic bottles

not sent to the landfill

UP TO

7.0

plastic containers

not sent to the landfill

UP TO

313

plastic straws

not sent to the landfill

UP TO

3.0

pounds

waste composted

UP TO

690

pounds of CO2

have been saved

UP TO

22

pounds of paper

have been saved

UP TO

12

public officials or leaders

contacted

UP TO

194

more servings

of fruits and vegetables

UP TO

2.0

waste audits

conducted

UP TO

3.0

whole food meals

consumed

UP TO

35

zero-waste meals

consumed
October 23 at 5:15 PM

I am really happy with the progress I've made!

October 18 at 7:09 PM

UWL Green Team - today is our last day of the Eco Challenge for our class! Check your email for tips on how to write your Reading Response 3 about this Eco Challenge experience! See you in class next week!

October 17 at 3:46 PM

I have to be able to use creativity to appreciate and use things I already have rather than buying new ones!

October 15 at 4:23 PM

My biggest struggle is remembering to check in. I've in cooperated these challenges into my daily habits however. 

October 14 at 9:40 PM

It just helps me appreciate the world around me a little better and realize how good I actually have it.

October 12 at 10:57 AM

When you're put into a tough situation it can be easy to sit and feel bad for yourself.  But when you take the time everyday or at least once in awhile to sit down for 15 minutes to think and write about 3 things that you are happy about or are grateful for, it helps you to remember that perspective really is everything.  And when you keep a...

October 11 at 7:31 AM

These events continue to make my day better.

October 10 at 9:06 PM

I feel good about making positive changes. 

October 10 at 1:28 PM

I feel more energized even with just one more hour of sleep every night! Being energized helps me be more productive

October 10 at 11:43 AM

Participating in this activity has helped me to begin good habits that I will continue to work on after this is complete.
69 Team Members
Recently active team members
October 24, 2018

Completed More Than One Daily Action on 10/24/18

October 24, 2018

Completed Actions Assessment

October 23, 2018

Posted to Your Feed

October 24, 2018

Completed More Than One Daily Action on 10/24/18

October 23, 2018

Completed More Than One Daily Action on 10/23/18

October 24, 2018

Completed More Than One Daily Action on 10/24/18

October 22, 2018

Completed More Than One Daily Action on 10/22/18

October 22, 2018

Completed More Than One Daily Action on 10/22/18

October 22, 2018

Completed More Than One Daily Action on 10/22/18

October 22, 2018

Completed One Daily Action on 10/22/18
Competitions