October 3 - October 24, 2018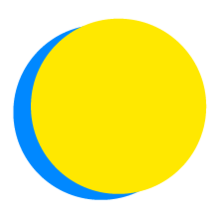 October 3 - October 24, 2018
WSHS 5/6th Period
Westerville South High School
Points Total
0

Today

0

This Week

3,786

Total
Team Impact
up to

10

whole food meals

consumed

up to

90

pounds of CO2

have been saved

up to

6.0

lightbulbs

replaced

up to

140

minutes

being mindful

up to

6.0

disposable cups

not sent to the landfill

up to

15

pounds of paper

have been saved

up to

177

plastic bottles

not sent to the landfill

up to

147

plastic straws

not sent to the landfill

up to

460

gallons of water

have been saved

up to

3,870

minutes

spent exercising

up to

5,120

minutes

of additional sleep

up to

165

more servings

of fruits and vegetables

up to

10

public officials or leaders

contacted

up to

420

minutes

spent outdoors

up to

518

minutes

spent learning
October 25 at 5:20 AM

practicing gratitude helps keep mindfulness and positivity throughout your day.

October 24 at 3:13 PM

I would carry things out in my hand.

October 24 at 8:28 AM

I think instead of using plastic waters bottles to invest into a durable water bottle.

October 24 at 8:26 AM

We can start by incorporating more plant based foods in our diet over time while adding less meat.

October 11 at 8:04 AM

changing the light bulbs in my bathroom was more beneficial than i thought, it is now less hot in my bathroom when i get ready.

October 11 at 8:03 AM

My challenge is going splendid. It has really helped me develop more eco-friendlier habits. I would recommend this challenge to anybody that is also worried about our planet.
27 Team Members
Recently active team members
October 24, 2018

Answered a Reflection Question

October 24, 2018

Completed More Than One Daily Action on 10/24/18

October 24, 2018

Answered a Reflection Question

October 24, 2018

Completed More Than One Daily Action on 10/24/18

October 24, 2018

Completed More Than One Daily Action on 10/24/18

October 24, 2018

Completed More Than One Daily Action on 10/24/18

October 24, 2018

Completed Actions Assessment

October 23, 2018

Completed More Than One Daily Action on 10/23/18

October 23, 2018

Completed More Than One Daily Action on 10/23/18

October 23, 2018

Completed More Than One Daily Action on 10/23/18
Competitions