October 3 - October 24, 2018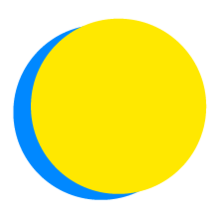 October 3 - October 24, 2018
WU Sustainability
Washington University in St Louis
POINTS TOTAL
0

TODAY

0

THIS WEEK

3,187

TOTAL
team impact
UP TO

1.0

community event

hosted or attended

UP TO

10

conversations

with people

UP TO

63

disposable cups

not sent to the landfill

UP TO

480

gallons of water

have been saved

UP TO

18

hours

volunteered

UP TO

1.0

lightbulb

replaced

UP TO

128

meatless or vegan meals

consumed

UP TO

27

miles

not traveled by car

UP TO

27

miles

traveled by foot

UP TO

1,710

minutes

spent exercising

UP TO

106

minutes

spent learning

UP TO

720

minutes

spent outdoors

UP TO

210

minutes

being mindful

UP TO

1,635

minutes

not spent in front of a screen

UP TO

94

plastic bottles

not sent to the landfill

UP TO

177

plastic straws

not sent to the landfill

UP TO

21

pounds

waste composted

UP TO

82

pounds of CO2

have been saved

UP TO

1.0

pound of paper

has been saved

UP TO

37

more servings

of fruits and vegetables

UP TO

3.0

waste audits

conducted
October 24 at 9:04 AM

This is much easier to do than i thought it would be. 

October 22 at 3:05 PM

Though this can at times be difficult, i feel much healthier and have more energy. 

October 22 at 3:00 PM

Trying to help  save the earth a few steps at a time. 

October 17 at 7:39 AM

The challenge is almost over, but I'm excited to continue these activities into the future!

October 15 at 5:33 AM

I'm excited for this eco challenge 

October 4 at 1:51 PM

I am excited to continue on with this Eco Challenge and learn how to be more sustainable!
14 Team Members
Recently active team members
October 23, 2018

Completed EcoPro One-Time Action

October 24, 2018

Completed EcoPro One-Time Action

October 24, 2018

Answered a Reflection Question

October 24, 2018

Completed More Than One Daily Action on 10/24/18

October 24, 2018

Completed More Than One Daily Action on 10/24/18

October 24, 2018

Completed More Than One Daily Action on 10/24/18

October 23, 2018

Completed EcoLearner One-Time Action

October 21, 2018

Completed More Than One Daily Action on 10/21/18

October 17, 2018

Completed More Than One Daily Action on 10/17/18

October 15, 2018

Completed More Than One Daily Action on 10/15/18
Competitions