October 3 - October 24, 2018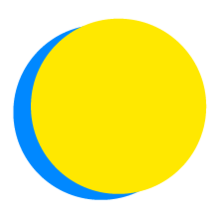 October 3 - October 24, 2018
EcoLadies
PNC
Points Total
0

Today

0

This Week

1,056

Total
Team Impact
up to

3.0

locally sourced meals

consumed

up to

23

meatless or vegan meals

consumed

up to

2.0

zero-waste meals

consumed

up to

10

miles

not traveled by car

up to

30

pounds of CO2

have been saved

up to

34

plastic straws

not sent to the landfill

up to

20

gallons of water

have been saved

up to

320

minutes

spent exercising

up to

60

minutes

of additional sleep

up to

4.0

more servings

of fruits and vegetables

up to

3.0

documentaries

watched

up to

2.0

minutes

spent outdoors

up to

320

minutes

spent learning
October 24 at 12:54 PM

You can take a break, write in a journal, meditate or exercise.  I can help others realize how helpful these methods are.

October 23 at 12:04 PM

Quakenbush Farm CSA weekly basket of produce

October 19 at 10:32 AM

Turning off lights, making my children aware of the impact on the environment and having them turn off lights, putting on sweatshirts when cold, and unplugging from the wall when we aren't charging tablets/phones, etc.

October 18 at 5:01 AM

Self care is a total experience. I check into my faith daily, walk for the physical aspect, practice saying nice things about myself, and try to unwind with my family. I usually do this in small increments and spread it out through the day.

October 12 at 5:52 AM

I have gotten really into reusable, but straws are still my biggest use item. I do not like to use the metal ones, so I recently found a metal one with plastic ends, may have to try that. I have been using coffee mugs from Copco band and I love the mouth shape on them, they never surprise burn me. :)

October 11 at 7:34 AM

I enjoy my nightly walk with my loved ones. My gorgeous partner and beautiful kids get to walk with me and we are able to then connect through communication.
6 Team Members
Recently active team members
October 24, 2018

Answered a Reflection Question

October 24, 2018

Completed More Than One Daily Action on 10/24/18

October 23, 2018

Completed Actions Assessment

October 22, 2018

Completed EcoLearner One-Time Action

October 4, 2018

Answered a Reflection Question

October 2, 2018

Completed Actions Assessment
Competitions