October 3 - October 24, 2018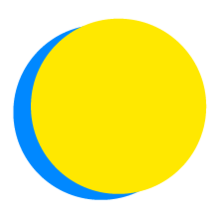 October 3 - October 24, 2018
ENGIE Insight Spokane
ENGIE Insight
POINTS TOTAL
0

TODAY

0

THIS WEEK

55,108

TOTAL
team impact
UP TO

3.0

community events

hosted or attended

UP TO

5.0

conversations

with people

UP TO

962

disposable cups

not sent to the landfill

UP TO

11

documentaries

watched

UP TO

12

energy audits

conducted

UP TO

8,229

gallons of water

have been saved

UP TO

99

hours

volunteered

UP TO

86

lightbulbs

replaced

UP TO

44

locally sourced meals

consumed

UP TO

484

meatless or vegan meals

consumed

UP TO

3,150

miles

not traveled by car

UP TO

37

miles

traveled by bike

UP TO

674

miles

traveled by bus

UP TO

1,778

miles

traveled by carpool

UP TO

101

miles

traveled by foot

UP TO

8,473

minutes

of additional sleep

UP TO

20,570

minutes

spent exercising

UP TO

7,347

minutes

spent learning

UP TO

15,395

minutes

spent outdoors

UP TO

8,020

minutes

being mindful

UP TO

15,300

minutes

not spent in front of a screen

UP TO

1,336

plastic bottles

not sent to the landfill

UP TO

193

plastic containers

not sent to the landfill

UP TO

870

plastic straws

not sent to the landfill

UP TO

135

pounds

waste composted

UP TO

3,804

pounds of CO2

have been saved

UP TO

115

pounds of paper

have been saved

UP TO

10

public officials or leaders

contacted

UP TO

364

more servings

of fruits and vegetables

UP TO

7.0

waste audits

conducted

UP TO

616

whole food meals

consumed

UP TO

128

zero-waste meals

consumed
October 25 at 9:05 AM

I learned to plan my errands and appointments so that I only go out once and no backtracking.  It's not something I thought about before, conserving gas and reducing my impact on the environment.

October 25 at 6:12 AM

We visited Finch Arboretum and collected fall leaves to make a placemat.

October 24 at 9:11 PM

I'm in a small apartment. A windowsill container garden will work if I can keep my cat away. 

October 24 at 8:56 PM

 Having overtime open up this week totally messed with plans. I looked up hiking places and thought to take a 30 minute hike after work, but working late meant the sun was almost down by the time I got near any hiking spots. Ah, well... Out with a whimper, I guess! 

October 24 at 2:38 PM

I always try to leave a camp site cleaner than I found it.  I pick up items that were there before I arrived.  Just seems to be the curteous thing to do.

October 24 at 2:23 PM

did great through the whole challenge

October 24 at 2:21 PM

Great challenges, love this one

October 24 at 12:08 PM

I bought local honey to support my community and the bee population.

October 24 at 12:00 PM

The EcoChallenge really jump started my thinking about how I can change some of my own behaviors to contribute to a greener earth!  If everyone can make small changes, it will really make a big impact!

October 24 at 11:34 AM

I think it's difficult to relate our individual purchases to overall impact because we're not seeing the bigger picture in the moment. Throughout the last month, I've been tracking the amount of trash and recyclables we put out on a weekly basis. It's really got me thinking about the product we buy and what kind of packaging they come in. My...
264 Team Members
Recently active team members
October 24, 2018

Completed EcoLearner One-Time Action

October 24, 2018

Completed More Than One Daily Action on 10/24/18

October 24, 2018

Completed EcoLearner One-Time Action

October 24, 2018

Completed More Than One Daily Action on 10/24/18

October 24, 2018

Completed More Than One Daily Action on 10/24/18

October 24, 2018

Completed More Than One Daily Action on 10/24/18

October 24, 2018

Completed More Than One Daily Action on 10/24/18

October 24, 2018

Posted to Your Feed

October 24, 2018

Completed More Than One Daily Action on 10/24/18

October 24, 2018

Completed More Than One Daily Action on 10/24/18
Competitions