October 3 - October 24, 2018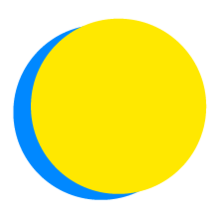 October 3 - October 24, 2018
ENST WashU Grizzlies
Washington University in St Louis
POINTS TOTAL
0

TODAY

0

THIS WEEK

7,417

TOTAL
team impact
UP TO

1.0

community event

hosted or attended

UP TO

109

disposable cups

not sent to the landfill

UP TO

7.0

documentaries

watched

UP TO

1.0

energy audit

conducted

UP TO

958

gallons of water

have been saved

UP TO

3.0

lightbulbs

replaced

UP TO

105

meatless or vegan meals

consumed

UP TO

306

miles

not traveled by car

UP TO

18

miles

traveled by bike

UP TO

74

miles

traveled by carpool

UP TO

14

miles

traveled by foot

UP TO

2,220

minutes

of additional sleep

UP TO

1,035

minutes

spent exercising

UP TO

1,153

minutes

spent learning

UP TO

1,180

minutes

spent outdoors

UP TO

1,040

minutes

being mindful

UP TO

450

minutes

not spent in front of a screen

UP TO

55

plastic bottles

not sent to the landfill

UP TO

6.0

plastic containers

not sent to the landfill

UP TO

135

plastic straws

not sent to the landfill

UP TO

19

pounds

waste composted

UP TO

466

pounds of CO2

have been saved

UP TO

30

pounds of paper

have been saved

UP TO

7.0

more servings

of fruits and vegetables

UP TO

2.0

whole food meals

consumed

UP TO

2.0

zero-waste meals

consumed
October 31 at 9:50 AM

Less stressed. With all of the news that has been going on recently, social media only exacerbates all of the negativity and spurs arguments. Not looking at it as often allows me to do other things without all of the stress.

October 24 at 9:53 AM

There are always more ways to incorporate Rs. I have gotten better at reusing old things like water bottles, or repurposing trash to be helpful in other parts of my life. 

October 24 at 9:52 AM

Try to keep reusable bags in common places like my car, room, backpack, etc. so i almost always have one. 

October 24 at 9:51 AM

Setting printers on campus to automatically print double-sided could help more do it. 

October 24 at 8:53 AM

I might not have done too hot on the exam, but at least I'm saving the planet.

October 24 at 7:28 AM

Enjoyed joining the team for this challenge! 

October 22 at 9:31 AM

Set the default to 2 sided printing for all computers. 

October 21 at 7:35 PM

Inspirational Pupper

October 17 at 11:58 AM

It very hard to do this when you go to any place and need to take your drink to go. Its hard to remember your reusable mug. Programs the reward and give you a discount for doing so help me remember to do it. Einsteins does this and give cheaper coffee if you use your own mug

October 17 at 9:52 AM

I love the environment!!!!
66 Team Members
Recently active team members
October 24, 2018

Completed One Daily Action on 10/24/18

October 24, 2018

Completed More Than One Daily Action on 10/24/18

October 24, 2018

Completed More Than One Daily Action on 10/24/18

October 24, 2018

Completed More Than One Daily Action on 10/24/18

October 24, 2018

Completed More Than One Daily Action on 10/24/18

October 24, 2018

Posted to Your Feed

October 24, 2018

Completed One Daily Action on 10/24/18

October 24, 2018

Completed More Than One Daily Action on 10/24/18

October 24, 2018

Posted to Your Feed

October 24, 2018

Completed More Than One Daily Action on 10/24/18
Competitions